MAV FESTIVAL: ad agosto la prima edizione del festival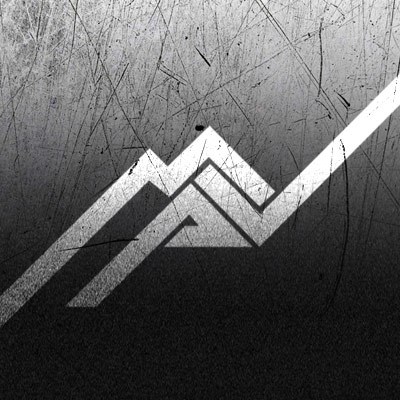 GET READY TO TAKE OFF, THIS IS NOT A DRILL!!!!!!!
Prima edizione del Mav Festival, dal 15 al 17 agosto a Camposampiero, Padova.
Possiamo finalmente annunciare la lineup ufficiale:
15 agosto:
Eyehategod, la leggendaria band Sludge di New Orleans quest'anno festeggerà 25 anni di onorata carriera in un tour europeo che farà tappa proprio da noi al Mav.
Hate, la distruzione calerà sul palco del festival grazie alle bordate devastanti di questi inarrestabili polacchi!!!
Diabolical, passeranno per lo stage per proporci dell'ottimo death metal svedese!
Bloodshot Dawn,questi giovani inglesi si stanno dimostrando una rivelazione a livello europeo e quest'estate, oltre a calcare i palchi di mezza Europa, passeranno anche da noi!
Mothercare
Psychofagist
Onycectym
Exhumer
The wisdoom
Frozen hell
Bleeding eyes
16 agosto:
Destrage, l'acclamatissima band italiana sarà con noi per fare festa con voi, get ready to party!!!!
Node, una delle migliori band metal italiane degli ultimi anni è tornata con un nuovo album in produzione e un tour estivo per celebrarne il ritorno. 20 anni di onorata carriera e, dopo aver diviso il palco con i migliori artisti internazionali (Slayer, Anthrax, Lacuna Coil, Exodus, Fear Factory), verrà a demolirvi i timpani quest'estate al Mav!!! Get Ready!!!!
Kill the Klown, una delle più interessanti realtà venete pronta a farci saltare con un connubio di riff tra l'hardcore e il thrash metal, everybody get boozed!
Banned from hell
The Bleeding
Drawing dead
Joyless jokers
per gli amanti del rock psichedelico e del rockabilly sarà dedicato uno spazio all'interno della giornata con:
Leighton Koizumi feat Tito and The Brain Suckers, chitarre distorte, volumi arroganti, suoni incazzati, urli di ribellione e sudore. Ecco cosa vi aspetterà!
Rock n'Roll Kamikazes, gli scatenati ritmi rockabilly di Andy degli Ormonauts accompagneranno il vostro pomeriggio. Are you ready to jump!?
Ojm, lasciatevi travolgere dallo stoner psichedelico di questa band.
Wardogs, per gli amanti del punk rock anni '70 ci sarà niente di meno che la cover band ufficiale dei Ramones.
17 agosto:
Gorillaz Sound System, se ti piace la cultura è come se avessi già gustato un lavoro del dj set dei Gorillaz. In occasione di questo spettacolo ci sarà Remi Kabaka il quale è la voce di Russel Hobbs nella band virtuale dei Gorillaz. Le sue abilità sono varie tanto quanto gli artisti con cui ha collaborato. quindi ha un'esperienza completa in svariati generi musicali. Può essere definito un fenomeno dei giorni nostri. Il suo show vi farà ballare per due ore a ritmo dei più grandi successi della band.
My Bad Sisters
More
MAIN STAGE
Ad attendervi all' interno dell' area del festival troverete il maestoso main stage di 120 mq che vi stupirà completando le performance dei nostri artisti con effetti speciali, luci e colori. Per completare lo spettacolo, un maxischermo vi farà godere di riprese mozzafiato.
HATE ARENA
Music-non-stop per i più impavidi all'interno della nostra Hate Arena, con i migliori Dj set per festeggiare fino allo sfinimento. Only for brave people!!
CAMPING AREA
Vuoi assaporare ogni momento del MAV Festival? Goditi l'atmosfera notturna nella nostra free camping area: bagni, docce, meritato riposo e per gli innarestabili il MAV continua anche di notte!!
FIUMI DI BIRRA E OTTIMO CIBO
Per iniziare e finire la tua giornata senza perderti i colossi musicali dell'evento, diverse aree ristoro sparse per l'intero perimetro e all'interno della Hate Arena, propongono: Birra Cimbra, la più fresca e buona del nostro Paese, direttamente da uno dei birrifici più rinomati d'Italia; colazioni .; pranzi e cene per tutti i gusti.
STAND&MARKETS
Potrete trovare numerose bancarelle con magliette, bracciali, spille, toppe, e molto altro ancora negli stand della nostra area market.
FUN ALL DAY
Folli intrattenimenti con sputafuoco, trampolieri, tiro alla fune, lotta nel fango, growl volley, (paintball, bungee jumping, simulatore di volo). Area Meet&Greet con le migliori band e un'immancabile Jam Area: a voi gli strumenti e fateci vedere di che metallo siete fatti! Enjoy!
biglietti e ulteriori informazioni disponibili sul sito ufficiale:
http://www.mavfestival.com/
o sulla pagina Facebook:
https://www.facebook.com/MavFestival
Mav Festival, from musicians to musicians
Inserita da:
Jerico
il 29.06.2013 - Letture:
1921
Articoli Correlati
Altre News di MetalWave
Notizia Precedente
Notizia Successiva