VOLCANO ROCK FEST: bill completato e l'estate diventa Hard'N'Heavy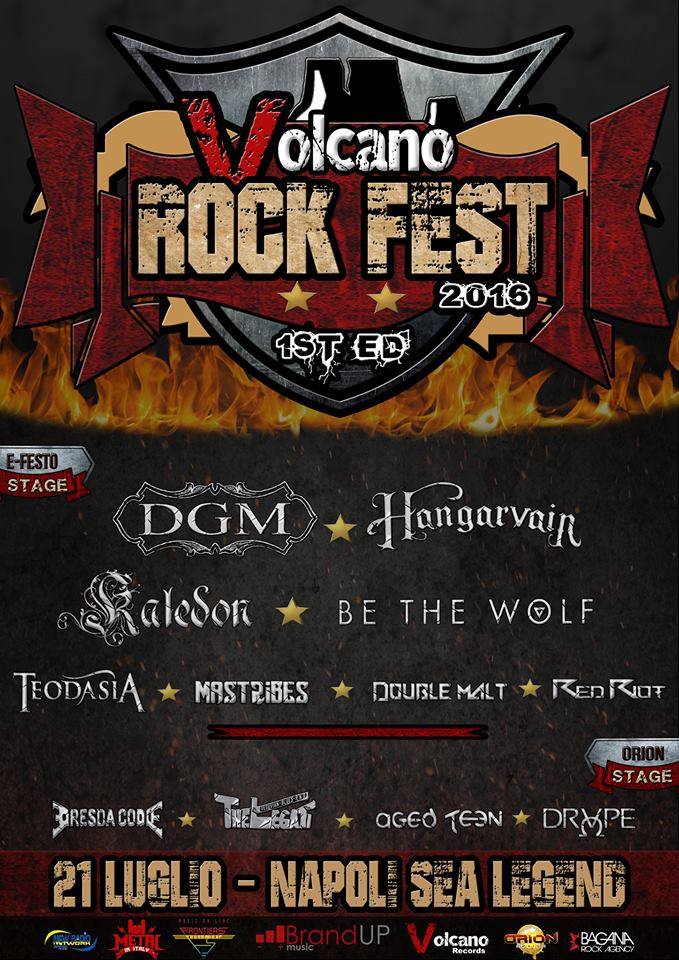 Volcano Promotion ha annunciato finalmente il tanto atteso cartellone del festival che infiammerà l'estate campana, il Volcano Rock Fest del prossimo 21 luglio. Sui due palchi che saranno allestiti sulla spiaggia del New Sea Legend di Licola (Napoli), si alterneranno 12 concerti a partire dalle ore 18 culminando nei live set dei 5 headliner d'eccezione, i DGM, gli Hangarvain, i Kaledon, i Be The Wolf ed i Teodasia guidati dalla carismatica voce di Giacomo Voli. Le altre band che suoneranno sono i Double Malt, i Mastribes, i Red Riot, i Dresda Code, Aged Teen, i Thelegati e i Drope.
Ecco il video di presentazione del festival prodotto da Volcano Promotion.
https://www.youtube.com/watch?v=Ib8ZiE6ciKc
link all'evento facebook:
https://www.facebook.com/events/282021408796967/
Per maggiori informazioni
volcanopromotion@gmail.com
http://www.facebook.com/volcanopromotion
http://www.volcanopromotion.wix.com/promo
Inserita da:
Jerico
il 02.06.2016 - Letture:
1911
Articoli Correlati
Altre News di MetalWave
Notizia Precedente
Notizia Successiva