Lilyum «Human Void» (2012)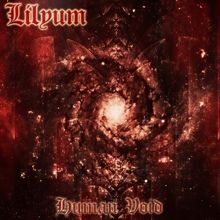 Autore:
Snarl

»
Recensione Pubblicata il:
--
Visualizzazioni:
2348
Band:
Lilyum




Titolo:
Human Void
Nazione:
Italia
Formazione:
Xes :: Vocals
Kosmos Reversum :: Guitars
Lord J. H. Psycho :: Bass
Frozen :: Drums
Genere:
Durata:
18' 33"
Formato:
EP
Data di Uscita:
2012
Etichetta:
Distribuzione:
---
Agenzia di Promozione:
---
Recensione
Tornano ancora sulle scene uno tra I gruppi black metal davvero più produttivi in italia: i Lilyum, e lo fanno con un mini cd auto celebrativo dei primi 10 anni di attività della band che per l'occasione segna un volontario passo indietro della band al black più grezzo e minimale, e anche una evoluzione (temporanea?) allo status di disco fatto con una formazione completa, anche se con membri sparsi tra Piemonte, Marche e Sicilia.
Si parlava quindi di Black Metal grezzo e minimalista, ed in effetti qui in queste 4 tracce più intro questo è ciò che viene proposto, e ci si stupisce anche di quanto i Lilyum in questa sede possano essersi spinti oltre, con uno stile che più che grezzo può essere meglio descritto con la parola "ingenuo". Sì perché le note sciorinate in questo disco sembrano proprio quelle di un gruppo debuttante, che non sembra aver rilasciato dischi su dischi. Il tutto su di una produzione in linea con quella dei Lilyum: non incasinata e ascoltabile ma ben lungi dall'essere perfetta.
Ma i Lilyum sono quello che sono, e quindi la capacità di Kosmos Reversum nei riffs è chiaramente ascoltabile ancora una volta, con (per stavolta) alcuni riffs forse troppo poco originali (uno di "The Flame of Hate" e tutta "Towards…") ma anche con altri brani più chiaramente personali ed anche maggiormente inclinati verso le note soliste, come il riff centrale di "The flame of hate", e le buone "Disgust" e la title track, che si rifanno lontanamente, rispettivamente a "Fear tension cold" e a "Ultimatum".
Insomma: sommariamente un buon EP, ma forse non molto valevole l'acquisto. E questo non per demeriti, ma semplicemente perché si tratta di una uscita dal valore comunque marginale nella discografia dei Lilyum, sia come durata che come stile musicale. Si tratta di un disco che è bello in sé, ma che non lo vedo destinato a durare granché. Di certo non è brutto, ma il mio consiglio, in un'ipotetica scelta tra quest'album e gli altri dei Lilyum, la scelta è ovvia: prima gli altri e questo per ultimo.
Ep di transizione. Aspettiamo il full length.
Track by Track
Prelude – Visualize the void

65

The flame of hate

65

Towards the pitch black sea

55

Disgust

70

Human void

70
Giudizio Confezione
Qualità Audio:

70

Qualità Artwork:

75

Originalità:

45

Tecnica:

70
Recensione di
Snarl

»
pubblicata il --. Articolo letto
2348
volte.
Articoli Correlati