Elvenking «Era» (2012)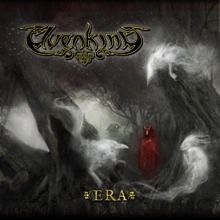 Autore:
Deathrow

»
Recensione Pubblicata il:
--
Visualizzazioni:
2818
Band:
Elvenking




Titolo:
Era
Nazione:
Italia
Formazione:
Damna :: Voice
Aydan :: Guitar
Rafahel :: Guitar
Jakob :: Bass
Lethien :: Violin
Symohn :: Drums
Genere:
Durata:
52' 23"
Formato:
CD
Data di Uscita:
2012
Etichetta:
Distribuzione:
---
Agenzia di Promozione:
---
Recensione
Era, è il settimo Cd della band italiana Elvenking, ufficialmente rilasciato il 14 Settembre 2012 dalla AFM - Records. Il lavoro da loro presentato, è ben strutturato e registrato molto bene. Presentano un folk – power metal molto melodico, alternato anche a ritmi di ballad molto orecchiabili, come in Forget - Me - Not, in stile folk ovviamente. In questo album vediamo anche delle collaborazioni esterne, infatti, Maurizio Cardull (Folkstone) ha collaborato nella registrazione delle cornamuse, John Oliva (ex-Savatage, Jon Oliva's Pain, Trans-Siberian Orchestra), ha contribuito a registrare due tracce vocali, ed infine Teemu Mantysaari (Wintersun) ha contribuito a registrare un assolo di chitarra. Era, è sicuramente un album ricco di melodie e molto orecchiabile, un album che anche al primo ascolto verrà sicuramente apprezzato dai fan degli Elvenking, ma non solo, infatti anche per fan dei Blind Guardian, In flames, Skyclad, Iron Maiden e Children of Bodom. La tecnica è molto buona, si sente che sono musicisti esperti e che hanno la loro esperienza alle spalle. Le parti ritmiche sono ben sostenute da una batteria che varia, dalla velocità a ritmi pestati a ritmiche lente, ma sempre mantenendo un livello tecnico alto. Le chitarre, anch'esse molto ritmiche e melodiche soprattutto negli assoli ma anche nei riff, spesso accompagnati dal violino e cornamuse. La voce completa il tutto, dando ancora più melodia alla musica, con tipica impronta power- folk alle canzoni. E' un album che vale sicuramente la pena di ascoltare, perché merita davvero molto. Non in molti riescono a combinare un insieme di molti strumenti suonati insieme e ottenere questo livello musicale ben strutturato, melodico e orecchiabile, senza fare confusione con cose che magari non centrano niente e far così che il lavoro sia completamente rovinato. Il mio è sicuramente un giudizio positivo su questo album, e sono sicuro che anche voi avrete un ottimo giudizio su Era.
Track by Track
The Loser

80

I Am The Monster

75

Midnight Skies, Winter Sighs

85

A Song For The People

85

We, Animals

75

Through Wolf's Eyes

75

Walking Dead

80

Forget-Me-Not

90

Poor Little Baroness

85

The Time Of Your Life

90

Chronicles Of A Frozen Era

90

Ophale

85
Giudizio Confezione
Qualità Audio:

100

Qualità Artwork:

85

Originalità:

100

Tecnica:

95
Recensione di
Deathrow

»
pubblicata il --. Articolo letto
2818
volte.
Articoli Correlati