METAL FOR EMERGENCY FESTIVAL 2015: annunciati i NANOWAR e gli ANEWRAGE nel bill della seconda serata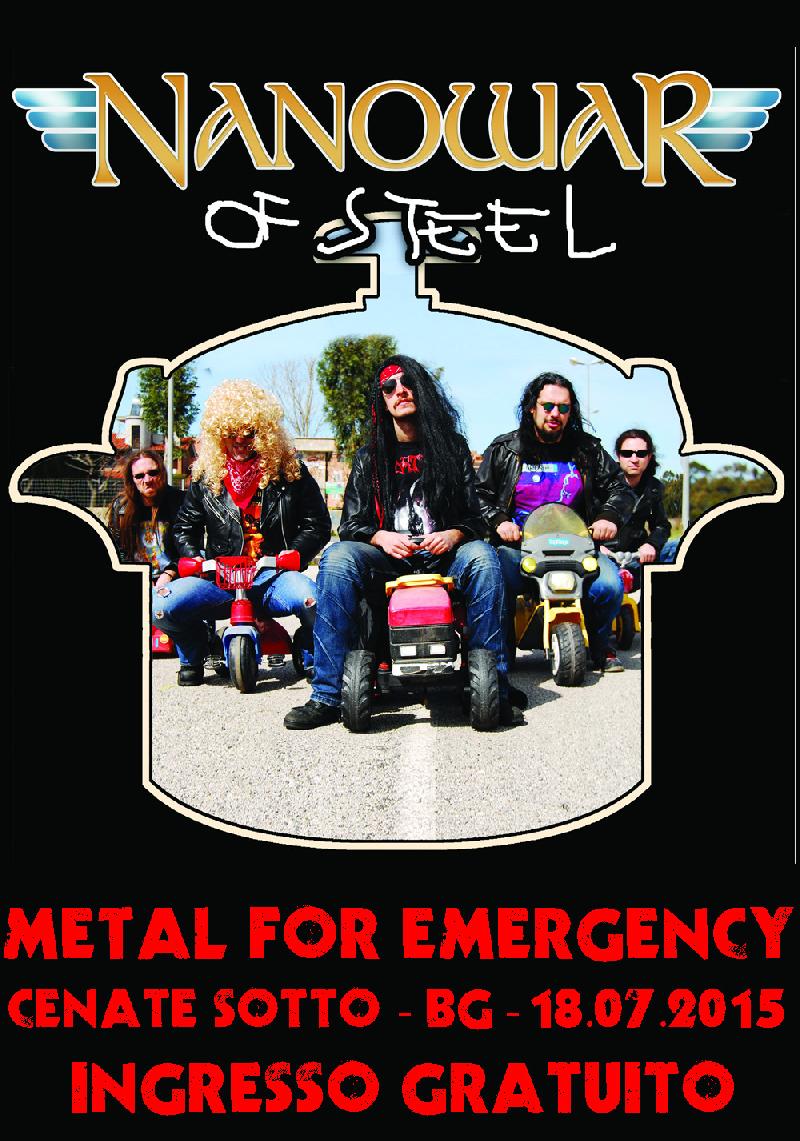 La voglia di annunciarvi l'headliner del Metal for Emergency 2015 è incontenibile , per questo oggi bruciamo le tappe e vi annunciamo le due band che apriranno la seconda giornata di Sabato 18 Luglio, ovvero i milanesi ANEWRAGE con il loro sound definito "rabbioso" e i NANOWAR of STEEL la band con le "palle", il perchè scopritelo da voi.
Inoltre ricordiamo che l'evento sarà totalmente GRATUITO e l'apertura cancelli avverrà alle ore 19.00 il venerdì e alle ore 17.00 il sabato , un consiglio? arrivare presto sarà d'obbligo perchè le prossime news avranno dell'incredibile.m/
Metal for Emergency 2015: DAY TWO - Sabato 18 Luglio
Starting 5.00 PM
Tba
Ancillotti
Tba
NANOWAR of STEEL
https://www.facebook.com/nanowarofsteel
ANEWRAGE
https://www.facebook.com/ANEWRAGE
Metal for Emergency 2015: DAY One - Venerdì 17 Luglio
Starting 7.00 PM
IRON SAVIOR
Domine
LionSoul
Metal for Emergency 2015
Stadio Comunale/Via Aldo Moro
Cenate Sotto - Bergamo - Italy
INGRESSO GRATUITO
http://www.metalforemergency.it
https://www.facebook.com/MetalForEmergencyFestival
Inserita da:
Jerico
il 24.04.2015 - Letture:
1641
Articoli Correlati
Interviste
Spiacenti!

Non sono disponibili Interviste correlate.
Concerti
22 Feb. 2020

Nanowar Of Steel @ "Mascarata - Carnevale di Feudalesimo e Libertà", Roma (RM)

21 Feb. 2020

Nanowar Of Steel @ "Vox", Nonantola (MO)

14 Feb. 2020

Nanowar Of Steel @ "PAD14", Collegno (TO)
Altre News di MetalWave
Notizia Precedente
Notizia Successiva