Methedras «Recursive» (2004)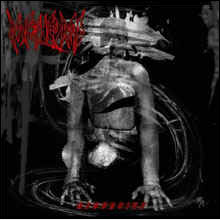 Autore:
Heresy

»
Recensione Pubblicata il:
--
Visualizzazioni:
3464
Band:
Methedras







Titolo:
Recursive
Nazione:
Italia
Formazione:
Claudio - voce
Eros - chitarra
Massi - chitarra
Andrea - basso
Carlo - batteria
Genere:
Durata:
31' 0"
Formato:
Data di Uscita:
2004
Etichetta:
Distribuzione:
---
Agenzia di Promozione:
---
Recensione
Per pura coincidenza mi sono ricordato di recensire il disco dei Methedras proprio oggi che la band è impegnata sul palco del mitico festival Wacken Open Air in Germania, al fianco delle più importanti realtà del metal mondiale!
Formatisi nel 1996, questi milanesi hanno realizzato un demo dal titolo "Cost of life" nel 1997, e due promo cd nel 2001 e nel 2002. Ora arrivano a dare alle stampe il loro primo full-length che ho tra le mani, e la cui copertina davvero non capisco cosa raffiguri... Il genere proposto è il classico thrash bay area così in voga negli anni '80, a cui si aggiungono qua e là alcune influenze death, in particolare per quanto riguarda la voce. Sin dal primo ascolto si vede che i nostri ci credono molto in un genere che ha già detto molto, forse tutto, e che di certo non lascia tanto spazio all'originalità, ma il crederci è la cosa più importante!
Dopo una breve intro il violento attacco di "L.R.S." ci introduce alla musica dei Methedras: veloci riff thrash, chitarre stoppate, anche se il loro suono è un po' troppo tagliente e secco, e decisamente da rivedere negli assoli, la voce del singer Claudio notevolmente incazzata e spesso tendente al growl e una sezione ritmica precisa e con un bel suono per tutto il disco. La tecnica individuale è buona, la registrazione anche tenendo conto soprattutto che si tratta di una autoproduzione, le idee non mancano e il cd ci intrattiene per una mezz'ora con le sue otto tracce più intro, peccato però per il suono delle chitarre in più punti e per la voce non sempre convincente.
In definitiva, lavoro secondo me discreto per essere un debut, consigliato senz'altro agli amanti del sano e violento thrash bay-area dei bei tempi che furono!
Spaccate tutto a Wacken!!
Track by Track
Intro

60

L.R.S.

70

Drowning by torment

70

Wreck'n'roll

75

My iniquity whirl

70

Time to die

65

The denied god

70

Under

65

Darkness

70
Giudizio Confezione
Qualità Audio:

70

Qualità Artwork:

70

Originalità:

60

Tecnica:

75
Recensione di
Heresy

»
pubblicata il --. Articolo letto
3464
volte.
Articoli Correlati