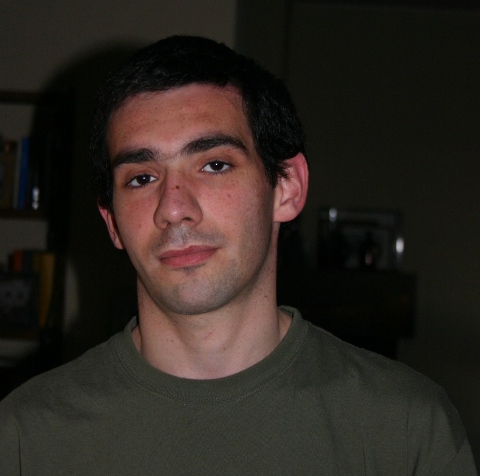 Nome:
Diego
Nickname:
heresy
Classe:
1981
Città:
Atri (TE)
EX UTENTE!!!!
Non più presente nello staff di MetalWave
Vibrazioni:
Non mi piace parlare di "generi", ma per dare un'idea: doom metal, black metal, death metal, brutal, thrash, classic heavy metal, power metal, avant-garde, ambient, progressive rock, hard rock, psychedelia, dark, alternative, grunge
Pietre Miliari:
Pink Floyd, Iron Maiden, My Dying Bride, Anathema, Antimatter, Paradise Lost, Katatonia, Novembre, Dolorian, Canaan, Disembowelment, Evoken, Skepticism, Thergothon, Shape Of Despair, Pantheist, Until Death Overtakes Me, Tyranny, Dusk, Esoteric, Morgion, Saturnus, Mournful Congregation, Novembers Doom, Swallow The Sun, The 3rd And The Mortal, Unholy, Void Of Silence, Dark Tranquillity, In Flames, At The Gates, Slayer, Death, Morbid Angel, Obituary, Carcass, Cryptopsy, Suffocation, Nile, Deicide, Cannibal Corpse, Cradle Of Filth, Dimmu Borgir, Moonspell, Iced Earth, Helloween, Blind Guardian, Stratovarius, Angra, Bruce Dickinson, Emperor, Enslaved, Mayhem, Arcturus, Burzum, Darkthrone, Dissection, Marduk, Satyricon, Immortal, Ulver, Limbonic Art, Shining, Forgotten Tomb, Aborym, Necrodeath, The Gathering, Lacuna Coil, The Old Dead Tree, Sentenced, Amorphis, The Vision Bleak, Genesis 70's, Queen, Black Sabbath, Deep Purple, Radiohead, The Cure, Depeche Mode, Pearl Jam, Nirvana, Tool, A Perfect Circle, Porcupine Tree, Roger Waters, Syd Barrett, King Crimson, Yes, Area, Metallica 80's, Kurnalcool ec. ec. ec.
Canzone:
Attualmente Dolorian - A Part Of Darkness
Hobbies:
Siccome non faccio un cazzo sono tutti hobbies...!
Film Preferiti:
Pink Floyd - The Wall
Motto:
Lu 'cchiù pulète té la rêgne.
Contatta:
Invia una email