ONLY FOR THE WEAK: sei bands italiane per uno speciale tributo agli IN FLAMES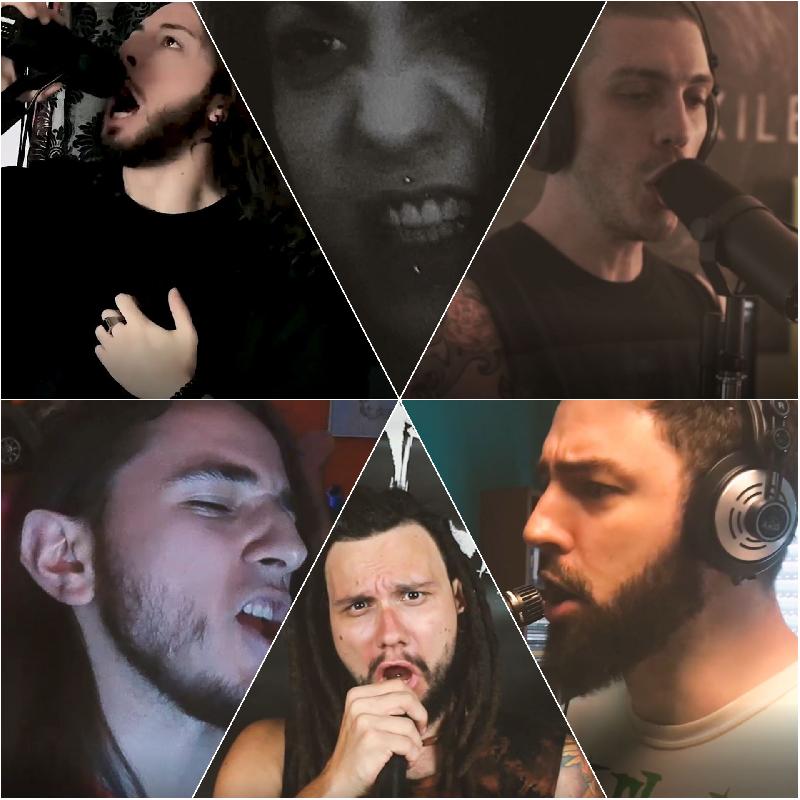 l padrini del melodeath svedese, gli IN FLAMES, celebrano due importanti traguardi nel 2020 con il loro 30 ° anniversario come band e il 20 ° anniversario del loro album Clayman. La band ha recentemente rilasciato una versione speciale del disco celebrandone il ventesimo anniversario. In risposta a questa versione rimasterizzata, sei band italiane hanno unito le forze per rendere omaggio agli In Flames!
L'iniziativa avviata dai ragazzi dei Jumpscare ha coinvolto anche i frontmen di altre band come Hellucination, Nebulae, Despite Exile, Release The Blackness e ROT, la cover vuole essere un omaggio agli In Flames che in questi vent'anni con l'uscita del loro Clayman hanno cambiato la scena musicale mondiale ispirando tantissime band con il loro modo di concepire il melodeath.
<< Crediamo che album come Clayman, Colony e Come Clarity hanno aperto la strada per il metal moderno, probabilmente nessuno di noi avrebbe suonato o girato con la nostra musica senza questi dischi. Questa iniziativa è stata senza pretese, è un semplice grazie al quintetto di Göteborg che ci ha influenzato così tanto e senza il quale non avremmo mai abbracciato uno strumento e fatto la nostra musica.
Ringraziamo vivamente Simone e Tullio dei Wolfear per averci fornito la traccia di tastiera, tutti i frontmen delle band che hanno partecipato, li ringraziamo per il loro tempo e la loro amicizia, sperando di potersi riabbracciare dopo questo brutto periodo. GRAZIE MILLE A : Hellucination, Despite Exile, ROT, Nebulae e Release the Blackness >> - Hanno affermato i Jumpscare.
La versione completa sarà in uscità per il 30 novembre.
Link Premiere:
https://www.youtube.com/watch?v=gZoV8vt4ZLE
Line Up:
Vocals:
Ciro "Kirion" Silvano (JUMPSCARE) -
https://www.facebook.com/jumpscare.band
Francesco Xella (Hellucination) -
https://www.facebook.com/hellucinationofficial
Jei Doublerice (Despite Exile) -
https://www.facebook.com/despiteexile
Miriam Granatiello (Nebulae) -
https://www.facebook.com/nebulaeofficial
Eddy Scissorhands (R.O.T.) -
https://www.facebook.com/R.O.T.BandOfficial
Rocco Minichiello (Release The Blackness)-
https://www.facebook.com/releasetheblackness
Guitars:
Vincenzo Mussolino (all parts except solo), Andrea Di Martino (solo)
Bass:
Salvatore Andrea Ciccarelli
Drums:
Graziano Ciccarelli
KeyBoards & EFX:
Courtesy of Simone Ulino & Tullio Carleo (WOLFEAR) -
https://www.facebook.com/wolfearOFFICIAL
Mixed and Mastered by Andrea Di Martino @ Vault Lab Headquarters -
https://www.facebook.com/vaultlab
Inserita da:
Jerico
il 25.11.2020 - Letture:
876
Articoli Correlati
Altre News di MetalWave
Notizia Precedente
Notizia Successiva