LOUD AND PROUD FEST 2019: special Show dei Domine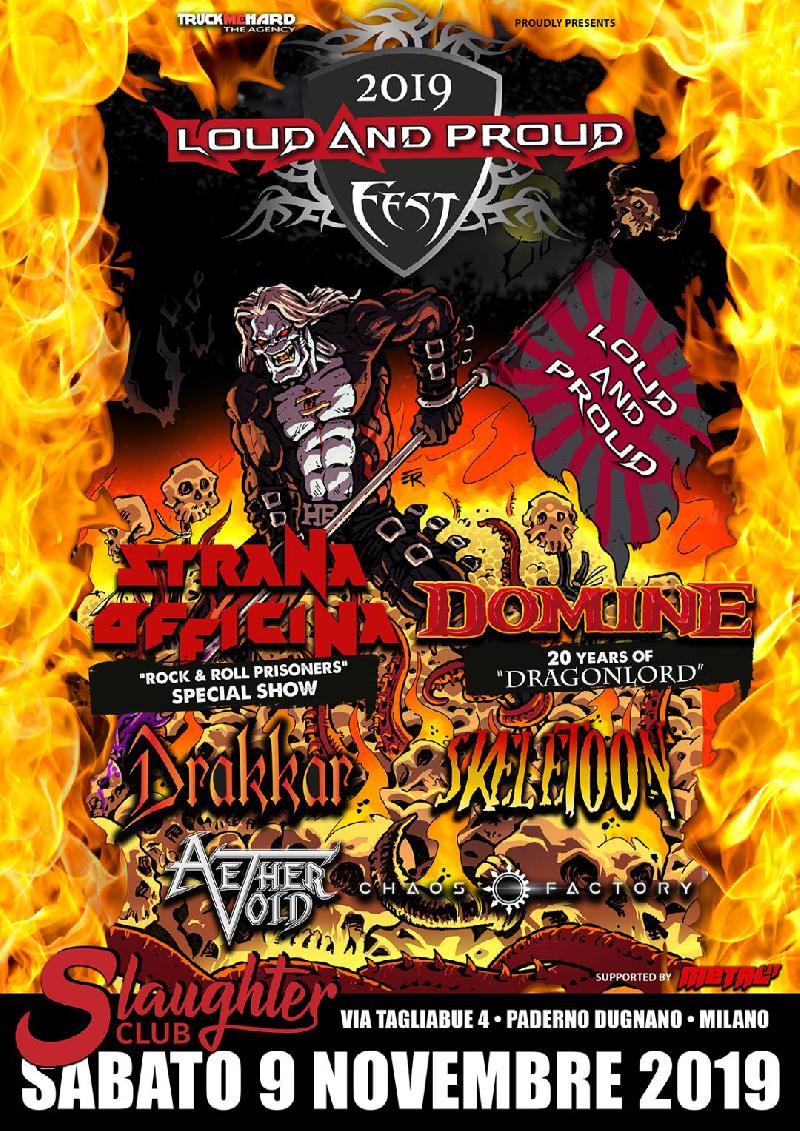 Dopo l'annuncio della STRANA OFFICINA che suonerà tutto il leggendario 'Rock & Roll Prisoners' in occasione dell'imminente Loud and Proud Fest, Truck Me Hard è lieta di annunciare un'altra bomba!
In occasione del ventennale dell'album, i DOMINE hanno deciso di proporre al Fest uno special show incentrato sul loro storico 'Dragonlord'! Un full length che non ha certo bisogno di presentazioni e che contiene veri e propri inni della band toscana come 'Thunderstorm', 'Defenders' o la stessa, epica title-track.
Insomma, il primo Fest di Loud and Proud diventa sempre più imperdibile per tutti i veri metaller amanti del metallo nostrano!
E' tutto? Eh, no... perché qualche annuncio "last minute" potrebbe essere ancora in arrivo, quindi: stay tuned! ;)
Loud and Proud Fest 2019 Sabato 9 novembre 2019
Slaughter Club – Paderno Dugnano (MI) con:
STRANA OFFICINA – 'Rock & Roll Prisoners' Special Show
DOMINE - 'Dragonlord' Special Show
DRAKKAR
SKELETOON
AETHER VOID
CHAOS FACTORY
Biglietti: 15€ più ddp
Biglietti in vendita sul circuito Live Ticket ed in cassa la sera dell'evento.
Pagina Facebook dell'evento:
https://www.facebook.com/events/992221231130657/
Ingresso riservato ai soci ACSI
Inserita da:
Jerico
il 28.09.2019 - Letture:
441
Articoli Correlati
Altre News di MetalWave
Notizia Precedente
Notizia Successiva