CIRCLE OF WITCHES: la copertina del nuovo album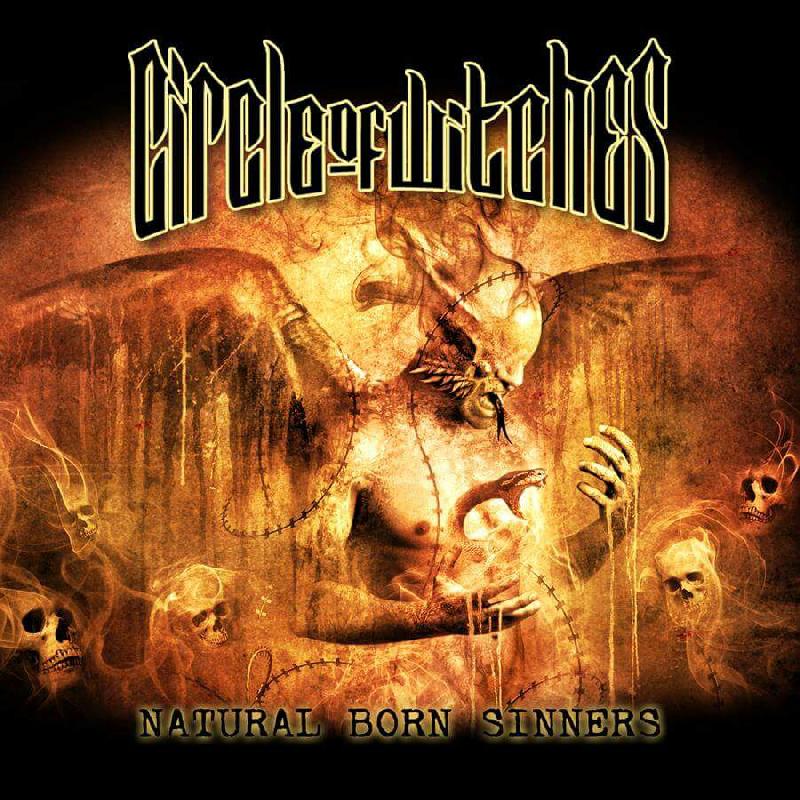 Gli heavy metaller Circle of Witches rivelano la copertina del prossimo album NATURAL BORN SINNERS, il terzo full lenght della loro carriera. Questo nuovo capitolo è focalizzato sul concetto di ribellione, simboleggiata da LUCIFERO, il Primo Ribelle, il Primo Peccatore, il primo ad essere condannato da Dio.
La band ha assoldato per la seconda volta il talentuoso grafico greco NIKOS MARKOGIANNAKIS (ROTTING CHRIST, ANUBIS GATE, DIE SEKTOR), autore dell'artwork del precedente album Rock the Evil. Il designer ha ricostruito la figura maestosa dell'Angelo caduto, privo di occhi, forte, tormentato, dinamico sebbene sia mantenuto nelle fiamme da un filo spinato.
"Abbiamo scritto nove nuove canzoni seguendo il concept della ribellione" ha detto MARIO BOVE, fondatore e frontman dei Circle of Witches "i miei testi toccano diverse figure ispiratrici come Lucifero, il mago e filosofo Giordano Bruno, lo schiavo Spartaco, il padre della Chiesa di Satana Anton Lavey e tutti quegli spiriti liberi maledetti col nome di 'streghe'".
Mentre la band è alla ricerca di un contratto sta già pianificando strategia di promozione e tour in vista dell'uscita ufficiale dell'album.
Inserita da:
Wolverine
il 13.04.2018 - Letture:
874
Articoli Correlati
Interviste
Spiacenti!

Non sono disponibili Interviste correlate.
Live Reports
Spiacenti!

Non sono disponibili Live Reports correlati.
Concerti
Spiacenti!

Non sono disponibili concerti correlati.
Altre News di MetalWave