CIRCLE OF WITCHES: col nuovo bassista alla corte dei Candlemass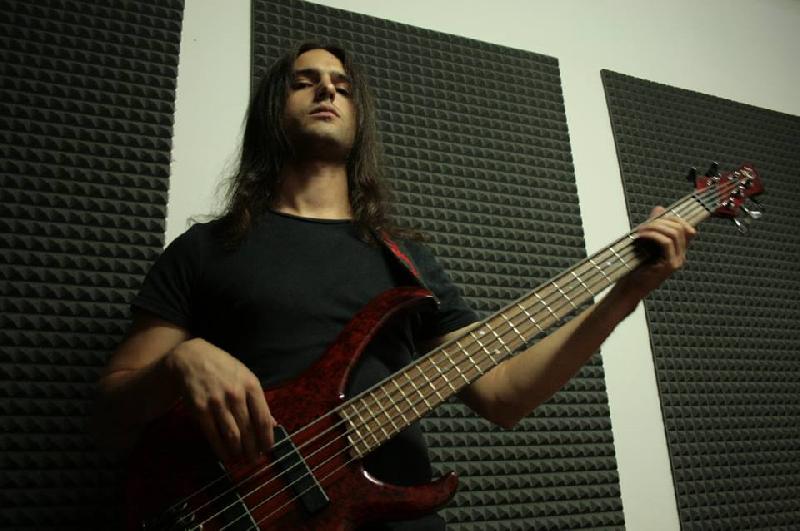 I Circle of Witches, band italiana heavy metal stoner, annunciano il nuovo bassista. Si chiama DANIEL "WOLF" SHEPPARD, già membro degli HEIMDALL, storica formazione power metal di Salerno. E' stato selezionato fra tre candidati che avevano risposto all'appello della band in Giugno, dopo l'improvvisa uscita di Caputo.
Nato nel 1990, Daniel ha all'attivo diverse esperienze live, rinforzate dagli studi e da ascolti ben focalizzati. Le sue influenze principali vengono dai classici del heavy metal come JOEY DI MAIO, JOHNNY ROD (W.A.S.P.) e diversi del rock anni '70 come JOHN ENTWISTLE (the WHO) o GEDDY LEE (RUSH).
"Abbiamo preso a bordo Daniel per le sue abilità musicali, l'entusiasmo, la velocità nell'apprendere e riarrangiare alcune parti di basso del nostro repertorio di base", ha detto Mario Bove, cantante e membro fondatore della band. "Grazie a lui, abbiamo potuto approfittare dell'opportunità di suonare durante il festival DOOM OVER ROME il 30 Settembre", ha continuato, "insieme ai padri del doom CANDLEMASS e importanti band italiane come EPITAPH, SHORES OF NULL, INVERNOIR e IN AEVUM AGERE "
Nell'occasione, i Circle of Witches suoneranno i brani tratti dal prossimo album NATURAL BORN SINNERS, programmato per uscire nei primi mesi del 2018.
Circle of Witches sono:
Mario "HELL" Bove – voce principale e chitarra
Vinnie "the MACE" Mazzone – chitarra e cori
Daniel "WOLF" Shepard – basso e cori
Joey "HELMET" Coppola – batteria
Info and contatti
http://www.facebook.com/circleofwitches
http://www.instagram.com/circleofwitches
http://www.youtube.com/circleofwitches
Inserita da:
Jerico
il 23.09.2017 - Letture:
1524
Articoli Correlati
Interviste
Spiacenti!

Non sono disponibili Interviste correlate.
Live Reports
Spiacenti!

Non sono disponibili Live Reports correlati.
Concerti
Spiacenti!

Non sono disponibili concerti correlati.
Altre News di MetalWave
Notizia Precedente
Notizia Successiva