SHADYGROVE: firma con Rockshots Records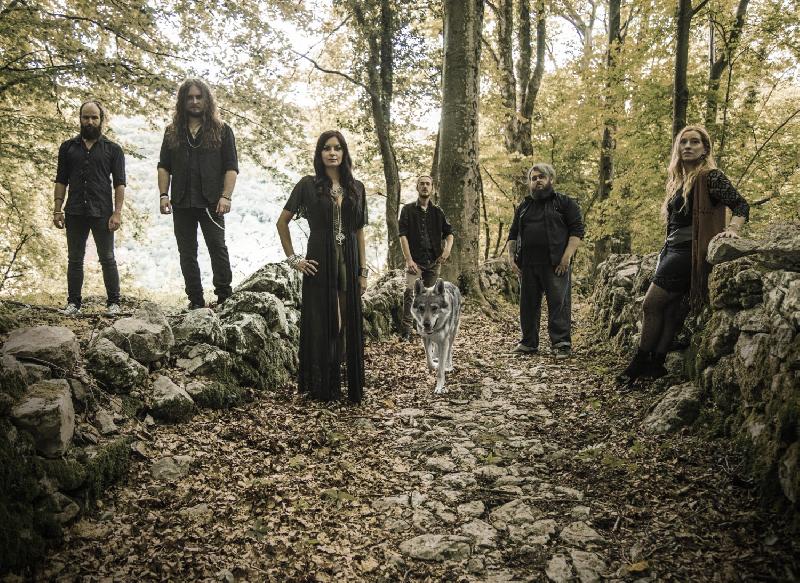 ROCKSHOTS RECORDS è orgogliosa di annunciare la firma di un contratto discografico con la nuova band SHADYGROVE per la pubblicazione del debut album "In The Heart Of Scarlet Wood".
Formata da membri di Elvenking, Evenoire, e Sound Storm, la formazione italiana SHADYGROVE intraprende un viaggio nel passato mitologico e primordiale da cui trae piena ispirazione. Come viaggiatori e archeologi della ricerca musicale, hanno oltrepassato i confini dell' ispirazione comune per creare una musica nata dall' anima, per l'anima.
Il loro sound è totalmente acustico, ma decisamente originale e speciale. E' come se, allo stesso modo dei miti e delle leggende che li ispirano, gli SHADYGROVE fossero sempre stati con noi, nell' iperuranio Celtico, solo aspettando che li trovassimo, più con i nostri cuori che i nostri occhi. Gli SHADYGROVE rendono la loro musica fresca come l' alba del giorno dopo.
I fans di Blackmore's Night e Loreena McKennitt avranno molto di cui gioire con il debut album "In The Heart of Scarlet Wood".
"In The Heart of Scarlet Wood" verrà pubblicato in tutto il mondo da Rockshots Records il 6 Aprile 2018, ed è già disponibile il pre-order qui:
http://bit.ly/Shadygrove_PREORDER
TRACKLIST:
Track Listing:
1. Scarlet Wood (4:37)
2. My Silver Seal (5;56)
3. The Port Of Lisbon (3:42)
4. Eve Of Love (5:30)
5. This Is The Night (5:18)
6. Cydonia (4:39)
7. Northern Lights (5:56)
8. Let The Candle Burn (5:27)
9. Queen Of Amber (6:02)
Album Length: 47:12
SHADYGROVE is
Lisy Stefanoni - Vocals, Flute
Fabio "Lethien" Polo - Violin
Matteo Comar - Guitar
Elena Crolle - Keyboards
Davide Papa - Bass
Simone Morettin - Drums, Ethnic Percussions
For more info:
http://www.rockshots.eu
http://www.shadygrovefolk.com
http://www.facebook.com/shadygrove.italy
http://www.instagram.com/shadygrovefolk
(Bio written by Steve Earles).
Inserita da:
Jerico
il 20.02.2018 - Letture:
781
Articoli Correlati
Altre News di MetalWave