S.R.L.: il prossimo appuntamento live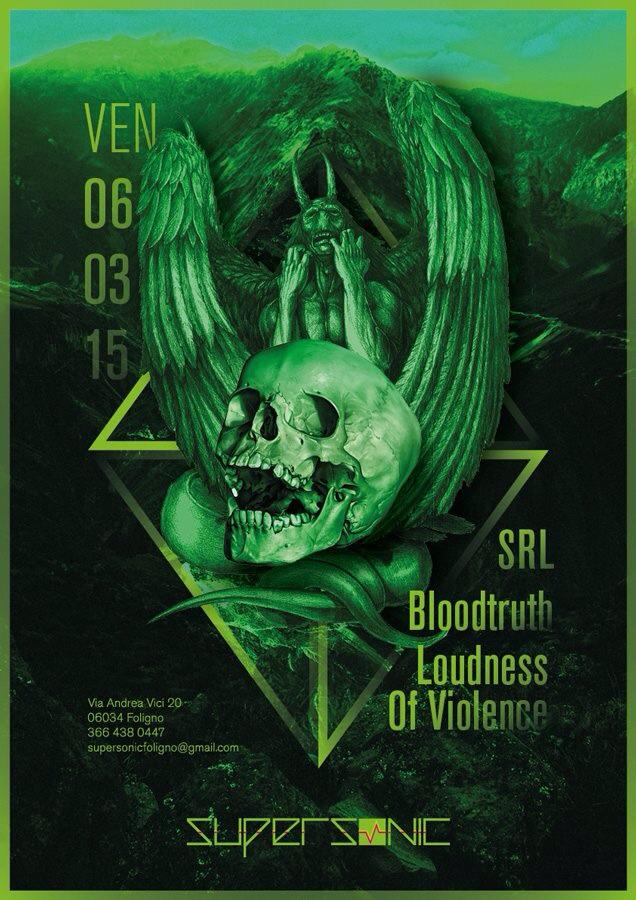 Gli S.R.L., attualmente impegnati nella fase di arrangiamento dei brani che prenderanno parte al prossimo studio album, si esibiranno il prossimo Venerdì 6 Marzo 2015 al SUPERSONIC MUSIC CLUB di Foligno (PG) in compagnia di BLOODTRUTH e LOUDNESS OF VIOLENCE.
Di seguito i dettagli della serata:
SUPERSONIC MUSIC CLUB presenta una serata dalle sonorità durissime in collaborazione con il Ministero Del Metallo:
Si esibiranno dalle ore 23,00
LOUDNESS OF VIOLENCE
BLOODTRUTH
S.R.L.
Aftershow /// DJ SET (Rock, Alternative, Dance)
_______________
INGRESSO CENA
dalle ore 20,30 alle 22,30
10EURO - giropizza+birra+concerto
INGRESSO CONCERTO
dalle ore 22,30
5 EURO - inclusa consumazione
__________________________
Supersonic Music Club
Via Andrea Vici,20
FOLIGNO
Evento FB:
https://www.facebook.com/events/1633436480211863
Inserita da:
Jerico
il 28.02.2015 - Letture:
1599
Articoli Correlati
Altre News di MetalWave