Within Temptation «The Silent Force» (2004)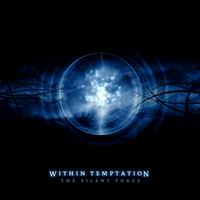 Autore:
Belial

»
Recensione Pubblicata il:
--
Visualizzazioni:
1015
Band:
Within Temptation


Titolo:
The Silent Force
Nazione:
Olanda
Formazione:
Sharon Den Adel - Vocals
Ruud Jolie - Guitar
Martijn Spierenburg - Keyboards
Jeroen Van Veen - Bass
Robert Westerholt - Guitar
Stephen van Haestregt - Drums
Genere:
Durata:
46' 24"
Formato:
Data di Uscita:
2004
Etichetta:
Distribuzione:
---
Agenzia di Promozione:
---
Recensione
"Che suonino gli ultimi rintocchi, che venga meno il terreno da voi miseri umani, che tutto crolli e che venga il momento della musica, melodia apocalittica che tutto porta in 2° piano" Cosi' vorrei che dicesse l'intro dei Within Temptation.. e forse a dire il vero lo dice pure :D pero' e' con questo preambolo che vi vengo a presentare questo gruppo che m'ha affascinato dalla prima nota di tastiera fino all'ultimo assolo di chitarra..
Questo gruppo Gothic a palla viene alle vostre orecchie da Utrecht, fondato nel 1996 ha gia' alle spalle svariati Ep, Full Lenght e Singoli, il caso specifico mi porta all'ascolto attento di "The Silent Force" prodotto interessantissimo di ben 11 Track e 1 Track Rom di cui vi parlero' seguentemente.
Questo e' un folto gruppo composto da ben 6 componenti, 2 chitarre 1 batteria 1 basso 1 tastierista e dalla magnifica cantante [non so' xke' ma ho sempre dei forti slanci verso le cantanti gothic] Sharon Den Adel, e dire magnifica forse e' poco [che recensore vezzeggiante che sono:D] dalle quali corde vocali escono vocalizzi ben paragonabili alla cantante dei The Gathering [Anneke van Giersbergen] o anche a quella degli After Forever [Floor Jansen] o magari alla piu' nostrana ma sempre validissima Cristina Scabbia [Lacuna Coil], ma nel caso specifico Sharon ha un'impostazione vocale e una "personalizzazione" del genere che per me la rende sicuramente unica, una forma cosi' morbida di canto che la
fa' apparire molto eterea, nonche' un mix dei brani in multitrack sovrapposto a dei cori stile gregoriano che ampliano il forte climax ascendente dei brani.
Nulla da Togliere alle sessioni di chitarra di Ruud Jolie e Robert Westerholt molto sentite e "trasparenti" in tutta la loro aggressivita' in pezzi come Stand My Ground e It's the Fear, una ritmicita' non molto complessa ma sicuramente che porta l'ascoltatore al viaggio mentale.
Non da dimenticare le parti di drum ben martellate di Stephen e i tempi cadenzati di Joeron, accompagnati dall'immancabile presenza delle tastiere con quel sapore tanto retro' da chiesa e di organo di Martjin.
Questo gruppo nella sua interezza e nella specifica presenza da' in questo CD un'impressione ottima, a questo punto pero' come in tutti i casi c'e' solo un piccolo neo, che e' dato dalla traccia rom in cui "purtroppo" si vede bene un palazzo che a memoria mia che sono un aspettatore poco assiduo di MTV mi ricorda terribilmente il palazzo del video degli Evanescence - Bring me to Life, pero' dato il grande impatto auditivo e visivo di Stand My Ground [che rappresenta la traccia ROM del disco] sicuramente ci dimenticheremo presto di aver visto gia' quell'elemento architettonico e abbracceremo presto questo sound :)
E come dice Sharon: "Lost in the darkness, hoping for a sign, Instead there is only silence, Can't you hear my screams...?" (Somewhere) .. qualcuno sentira' le sue urla? Spero di si e spero che siate in molti ad apprezzare questo album :)
Track by Track
Intro

85

See Who I Am

90

Jillian

85

Stand My Ground

90

Pale

90

Forsaken

85

Angels

90

Memories

90

Aquarius

90

It's The Fear

90

Somewhere

95
Giudizio Confezione
Qualità Audio:

90

Qualità Artwork:

80

Originalità:

85

Tecnica:

90
Recensione di
Belial

»
pubblicata il --. Articolo letto
1015
volte.
Articoli Correlati