HILL METAL FEST: i dettagli della ottava edizione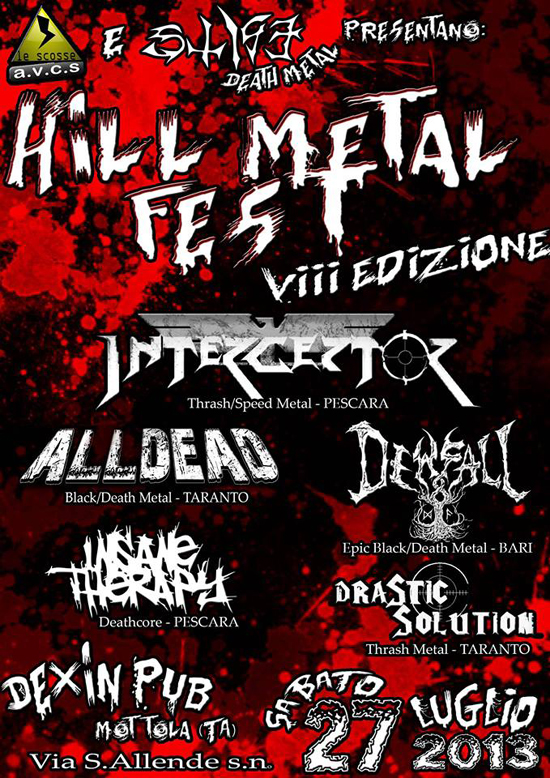 L'HILL METAL FEST arriva alla sua VIII edizione come sempre al grido: DON'T PAY TO PLAY!
"Sabato 27 luglio 2013 il metal estremo si concentra a MOTTOLA (TA), incarnato nelle 5 band che si esibiranno al DEXIN PUB:
- INTERCEPTOR (THRASH/SPEED METAL) PESCARA
- ALLDEAD (BLACK/DEATH METAL) TARANTO
- DEWFALL (EPIC BLACK/DEATH METAL) BARI
- INSANE THERAPY (DEATHCORE) PESCARA
- DRASTIC SOLUTION (THRASH METAL) TARANTO
SUPPORTA L'UNDERGROUND!
DON'T PAY TO PLAY!!
DESTROY!!!!!!!!!
INGRESSO 5 EURACCI
Dexin pub, via S. Allende s.n. Mottola (TA)
Inserita da:
Jerico
il 14.06.2013 - Letture:
1150
Articoli Correlati
Altre News di MetalWave