NEURASTHENIA: nuovo disco nel 2012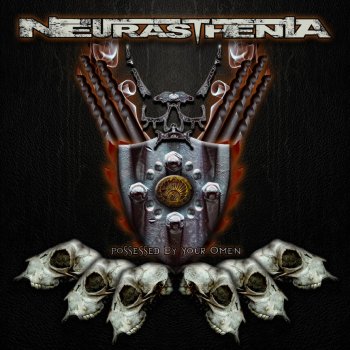 I Neurasthenia sono orgogliosi di annunciare l'uscita del loro nuovo album "Possessed By Your Omen", prevista per il 10/04/2012. Si tratta di una raccolta di brani tratti dagli album "Possessed" (2009) e "Your Omen" (2009) registrati ex novo, riarrangiati, remixati e rimasterizzati, oltre al singolo "When Nightmare Comes True", distribuito in versione digitale da Spider Rock Promotion nel 2011, ed "I, Walking With A Zombie", inedito recuperato dal demo "Full Force Of Thrashers!", insieme alla cover dei Kiss "I Love It Loud".
Il disco, registrato e mixato nei Neura-studio da Lehmann, sarà una coproduzione di Neurasthenia, Bologna Rock City (che ne curerà la distribuzione worldwide in cd e vinile, avvalendosi per l'Italia del supporto di SELF) e Spider Rock Promotion (che si occuperà della distribuzione digitale e della promozione).
Il mastering sarà curato da Simone Mularoni (DGM, Empyrios) nei Domination Studio.
Di seguito la tracklist definitiva:
1) When Nightmare Comes True
2) I, Walking With A Zombie
3) Fell Possessed
4) No Politics
5) Screaming Corpse
6) Go Fuck Themselves
7) Assassination
8) T.B.T (Thrash Is Back In Town)
9) Your Omen
10) The Last Order Of God
11) I Love It Loud (Kiss cover)
Inserita da:
HeavyGabry
il 14.12.2011 - Letture:
1353
Articoli Correlati
Interviste
Live Reports
Spiacenti!

Non sono disponibili Live Reports correlati.
Concerti
Spiacenti!

Non sono disponibili concerti correlati.
Altre News di MetalWave
Notizia Precedente
Notizia Successiva