DOOMRAISER: il nuovo album ''The Dark Side of Old Europa''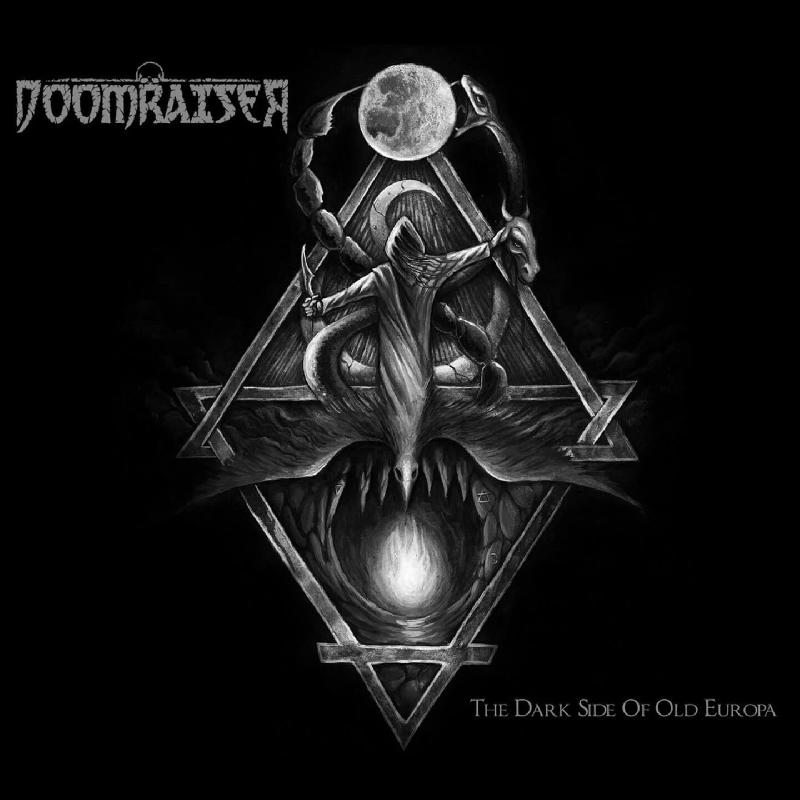 I doom metaller italiani DOOMRAISER presentano oggi, in anteprima sul noto portale Doomed & Stoned, lo streaming integrale del loro atteso nuovo album "The Dark Side of Old Europa".
"The Dark Side of Old Europa" verrà ufficialmente pubblicato il 24 gennaio 2020 su Time To Kill Records. Il disco è stato prodotto da Danilo Silvestri e dalla band ed è presentato da una copertina firmata da Roberto Toderico.
"Nell'esplorazione di alcune oscure vicende d'Europa, abbiamo creato un sound tetro, integrandolo al nostro marchio 'heavy drunken doom': heavy metal pesante e cadenzato, con picchi di velocità alternati a momenti cupi ed introspettivi. L'insieme è molto 'sanguigno'. Ogni strumento ha il suo spazio in un sound compatto e granitico. Questa volta anche la durata media delle tracce è stata ridotta per una più diretta efficacia".
Formatosi nel 2004, il gruppo di Roma è rapidamente diventato un punto di riferimento nella scena doom metal. Negli anni la band ha condiviso il palco con realtà del calibro di Electric Wizard, Reverend Bizarre, The Gates of Slumber e Orange Goblin, lavorando al contempo sulla creazione di un sound personale, spesso contaminato da influenze di metal classico e psichedelia.
Line-up:
Nicola Rossi – Vocals/Synth
Marco Montagna – Guitars
Giuseppe Nantini – Guitars
Andrea Caminiti – Bass
Daniele Amatori – Drums
"The Dark Side of Old Europa" tracklist:
01. Passage
02. Chimera
03. The Dark Side of Old Europa
04. Tauroctony (The Secret Cult of Mithras)
05. Terminal Dusk
06. Häxan
07. Continuum Pt. 1 (Suspended in Darkness)
08. Loathsome Explorer Interpolation
Inserita da:
Wolverine
il 23.01.2020 - Letture:
630
Articoli Correlati
Interviste
Spiacenti!

Non sono disponibili Interviste correlate.
Live Reports
Spiacenti!

Non sono disponibili Live Reports correlati.
Concerti
Spiacenti!

Non sono disponibili concerti correlati.
Altre News di MetalWave