INFERNAL ANGELS: presentano cover e tracklist di "Devourer Of God From The Void"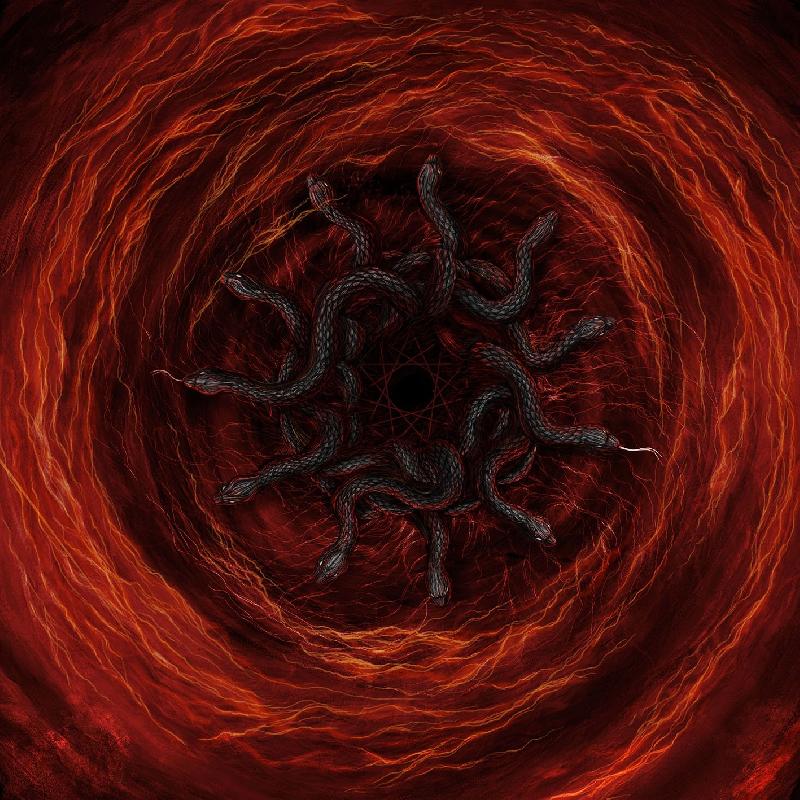 Gli INFERNAL ANGELS hanno creato un nuovo album oscuro, complesso ed estremo allo stesso tempo spingendosi oltre i limiti del Black Metal creati dai precedenti lavori.
Il loro nuovo album "Devourer Of God From The Void" uscirà il 28 Febbraio 2020 ed il vortice sonoro che lo caratterizza bene è stato rappresentato dal fantastico lavoro di Nestor Avalos per la cover dell'album.
Un altro elemento cruciale è il contributo dato come special guests da Hellhound degli Ad Noctem Funeriis/Vajass e Discissus dai Necandi Homines.
Questa è la tracklist completa di "Devourer Of God From The Void", 11 gemme per un vero e proprio viaggio esoterico e spirituale: 1. The Light Of Lucifer - 2. The Eternal Fire Of Golachab - 3. From The Throne Of Thaumiel - 4. Those Who Go Forth Into The Empty Place Of God - 5. Ancient Serpent Of Chaos - 6. Thagirion - Sol Niger (feat. Hellhound) - 7. Devourer Of God From The Void - 8. The Corrosive One - 9. Far From The Light Of God - 10. Empress Of Sitra Achra - 11. The Foremost Among The Eleven (feat. Discissus)
Aspettatevi un album nero, un vortice di Black Metal, un ascolto obbligatorio per i fan di Svartidaudi, Mgla, Aosoth, Inferno.
PRE-ORDER CD su:
http://smarturl.it/INFERNA-CD
Maggiori informazioni:
MY KINGDOM MUSIC:
http://www.mykingdommusic.net
*
https://www.facebook.com/mykingdommusic.label
INFERNAL ANGELS:
https://www.facebook.com/infernalangelsofficial
Inserita da:
Jerico
il 29.11.2019 - Letture:
437
Articoli Correlati
Concerti
Spiacenti!

Non sono disponibili concerti correlati.
Altre News di MetalWave
Notizia Precedente
Notizia Successiva