HOUR OF PENANCE: il drum playthrough video del brano ''Flames Of Merciless Gods''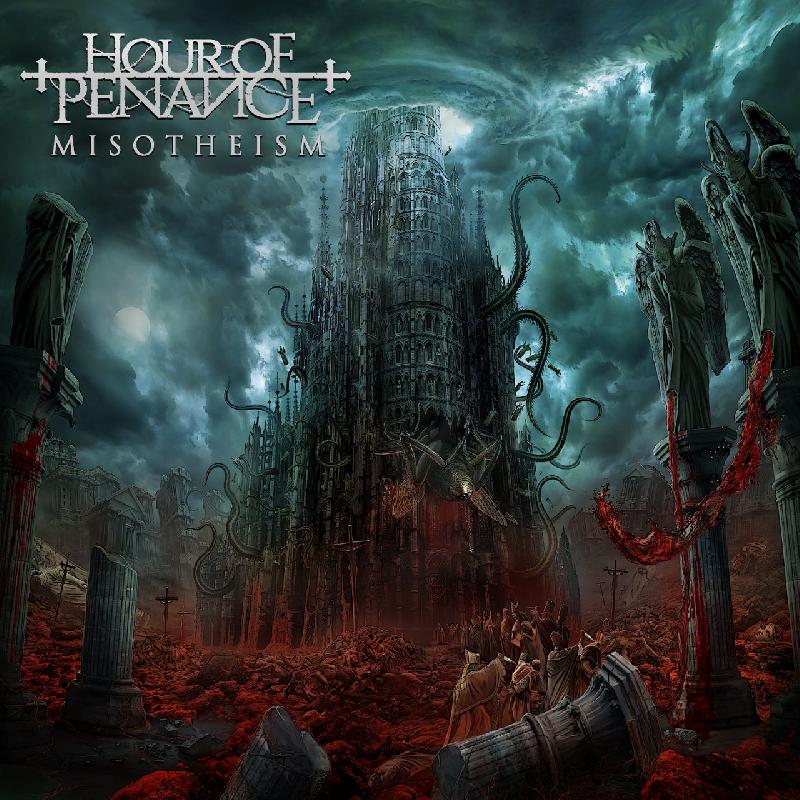 HOUR OF PENANCE sono attualmente in tournée europeo con Destroyer 666 (AUS), Nocturnal Graves (AUS) e Inconcessus Lux Lucis (Regno Unito). L'elenco completo delle date imminenti è di seguito disponibile.
Formati a Roma, nel 1999, gli HOUR OF PENANCE hanno fatto molta strada per trovarsi in piedi con uno degli spettacoli di death metal più intensi, talentuosi e sorprendenti d'Italia. Allo stesso tempo, il loro ottavo lavoro "Misotheism" nasconde la stessa perfezione sincera e consapevole, che ha portato alla rivolta della band. "Come abbiamo fatto con i nostri dischi precedenti, abbiamo iniziato a lavorare su questo con la stessa passione e attenzione come se stessimo per registrare il nostro primo album", afferma il gruppo. "Non abbiamo mai dato nulla per scontato, non solo tenendo presente gli standard che i nostri fan si aspettano, ma spingendo anche noi stessi a provare a perfezionare il nostro suono". La loro eccitazione per il death metal non ha eliminato la loro attenta attitudine a miscelare tutti gli aspetti, anche: "Non abbiamo mai pensato che saremmo arrivati ​​così lontano con la nostra carriera, e mentre non sentivamo alcuna pressione a scrivere questo disco, questa volta abbiamo sicuramente prestato molta attenzione. In effetti, l'album è stato registrato in tre diversi studi e gestito da tre diversi ingegneri del suono ".
La copertina dell'album è stata curata da un artista ungherese, Gyula Havancsàk (Accept, Annihilator, Destruction, Ensiferum). "Ha perfettamente catturato l'atmosfera generale dell'album", commenta la band.
Inserita da:
Wolverine
il 10.11.2019 - Letture:
627
Articoli Correlati
Interviste
Spiacenti!

Non sono disponibili Interviste correlate.
Live Reports
Spiacenti!

Non sono disponibili Live Reports correlati.
Altre News di MetalWave
Notizia Precedente
Notizia Successiva