JUMPSCARE: studio report teaser e debut album in arrivo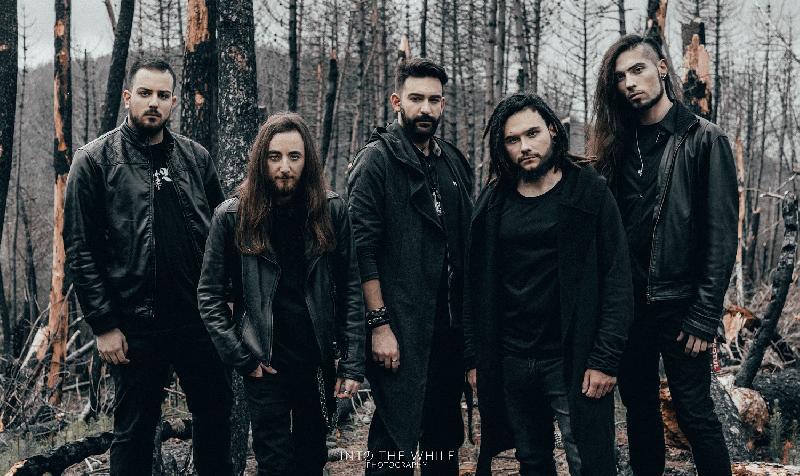 Dopo aver consolidato la line-up con l'ingresso del nuovo frontman Ciro "Kirion" Silvano (ex As The Sky Falls Down, DirtySanchez) lo scorso ottobre, i Jumpscare sono pronti ad annunciare che il loro debut album é in fase di completamento, quest'ultimo é stato prodotto interamente nei Sonitus Studio di Crema (CR) con Tommaso Monticelli (chitarrista dei Genus Ordinis Dei, tutt'ora impegnato in tour in spalla agli Evergrey).
Mancherebbero giusto gli ultimi ritocchi prima della release ufficiale prevista per l'autunno/inverno 2019.
Abbandonato l'alternative metal degli inizi (influenzati dal sound groove/nu metal e post-hardcore) il gruppo ,con l'arrivo prima di un secondo chitarrista (Andrea Di Martino) e con il loro nuovo frontman Ciro "Kirion" Silvano si é spostato verso uno stile più aggressivo ma senza eliminare la componente melodica del tutto, approcciandosi ad un modern melodic death metal influenzato da gruppi della scena nord europea (come In Flames, Dark Tranquillity e Soilwork) e della scena statunitense (Darkest Hour, Killswitch Engage, Lamb Of God, Make Them Suffer).
In questi mesi ci saranno continue novità e nuovi contenuti, per rimanere aggiornati sul loro lavoro vi invitiamo a seguirli sui loro canali ufficiali :
Website :
https://tinyurl.com/jumpscareband
Facebook :
http://www.facebook.com/jumpscare.band/?fref=ts
Instagram :
https://www.instagram.com/jumpscare_band_official/
Youtube :
https://www.youtube.com/channel/UCMO9_Uu0LGEnqq3299t9qJg
Bandcamp :
http://jumpscareband.bandcamp.com/
Guarda il loro Studio Report teaser qui (seguiranno poi altri contenuti in merito) :
https://www.youtube.com/watch?v=6GzSPe__IYk
I Jumpscare ringraziano : Impatto Rock Management, Diril Cymbals , Code Drum Heads, Evo Drumsticks, Liuteria Respighi, Explore Apparel, Dirtbag Clothing, Skull Strings, Vault-Lab, Cympad e infine tutte le webzines e portali che hanno concesso loro spazio.
Inserita da:
Jerico
il 27.04.2019 - Letture:
996
Articoli Correlati
Interviste
Live Reports
Spiacenti!

Non sono disponibili Live Reports correlati.
Concerti
Spiacenti!

Non sono disponibili concerti correlati.
Altre News di MetalWave