CORE CREW: una raccolta fondi con i brani di MHELA, BRASKA, JUMPSCARE e altri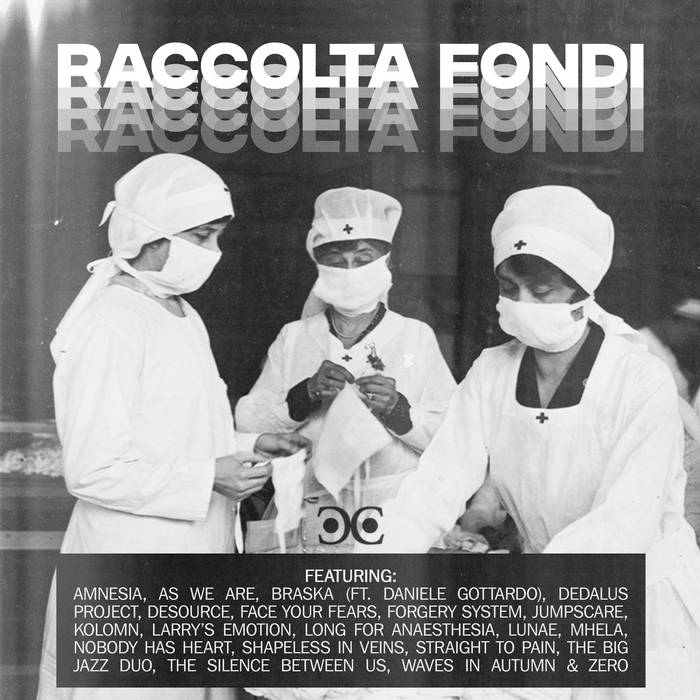 È da oggi disponibile la compilation, ideata dal Collettivo Core Crew, con la partecipazione di 20 artisti della scena metalcore italiana. Nata per supportare concretamente i lavoratori dello spettacolo colpiti duramente dall'odierna emergenza sanitaria, è reperibile su bandcamp a questo indirizzo con un'offerta minima di 5€.
https://corecrewcollective.bandcamp.com/releases
Il ricavato verrà devoluto alla fondo Scena Unita (scenaunita.org), la raccolta sarà attiva fino al 25 Febbraio 2021.
Di seguito la tracklist:
Amnesia - "Anarchy"
As We Are - "Hero"
Braska (ft. Daniele Gottardo) –" Sanity "
Dedalus Project - "Averno"
Desource - "The Diary"
Face Your Fears - "Lost Control"
Forgery System - "Theatre of Basterds"
Jumpscare - "Earth Decay"
Kolomn - "Rule 34"
Larry's Emotion - "Deceiving Me"
Long For Anaesthesia - "The Spotlight"
Lunae - "Renaissance"
Mhela - "Falling Kids"
Nobody Has Heart - "Oblivion"
Shapeless In Veins - "Wish You Were Her(e)"
Straight To Pain - "Beyond The Origin"
The Big Jazz Duo - "Barbed Wire Concerto"
The Silence Between Us - "Nails"
Waves In Autumn - "Danforth"
Zero - "Future Debts"
Info:
Core Crew
http://www.facebook.com/corecrewcollective
Inserita da:
Jerico
il 06.02.2021 - Letture:
491
Articoli Correlati
Live Reports
Spiacenti!

Non sono disponibili Live Reports correlati.
Altre News di MetalWave