RAVENSCRY: il mini-video di "Alive" contro la violenza sulle donne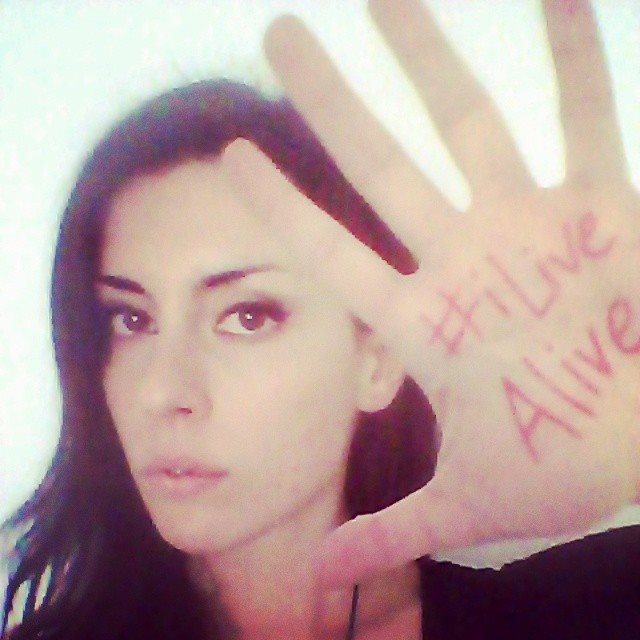 I Ravenscry hanno scelto proprio l'8 marzo, Giornata Mondiale della Donna, per lanciare una breve anticipazione del video del loro terzo singolo Alive insieme all'hashtag #iLiveALive.
Infatti, la ballad tratta dall'album The Attraction Of Opposites descrive e denuncia un caso di violenza e si contrappone al singolo Noir Desire, uscito il 12 gennaio, che ha fatto da apertura ad Alive, descrivendo invece una prospettiva diversa degli abusi subiti dalle donne.
"Abbiamo cercato di richiamare l'attenzione sul tema della violenza sulle donne con questi due video: Noir Desire prima e Alive adesso." dichiara la band. "Per noi è un modo di dire a tutte le donne vittime di violenza che siamo con loro, non importa come; la violenza non è giustificata in nessun caso e tutti coloro che sono contro questo dovrebbero far sentire la loro voce e abbracciare la causa: #iLiveAlive è l'hashtag che abbiamo scelto per creare un network di pensieri, foto, video e tutto ciò che può aiutare le vittime a connettersi col mondo e a trovare il coraggio di denunciare."
Tutta la rete di condivisione di messaggi, foto, video inerenti al tema e con l'hashtag #iLiveAlive è in continuo aggiornamento e visibile attraverso il sito della band:
http://www.ravenscryband.com/ilivealive
Il mini-video di Alive, girato dal regista Matteo Terzoli, è solo un anticipo del video ufficiale e integrale che uscirà il 25 marzo e accompagna anche un'altra grande novità da parte dei Ravenscry: la versione in vinile di The Attraction of Opposites.
Link al mini-video di Alive:
http://www.youtube.com/watch?v=sSaZ1doyz54
Official Website:
http://www.ravenscryband.com/
Facebook:
http://www.facebook.com/RavenscryBand
Twitter:
http://twitter.com/ravenscryband
YouTube:
http://www.youtube.com/user/RavenscryBand
Spotify:
http://open.spotify.com/album/3eaHE5yzrGqOQ0hRqZiPtA
iTunes:
https://itunes.apple.com/it/album/the-attraction-of-opposites/id867873331
Official Press Office
Website:
http://www.musicpromotioncrowd.com/
Facebook:
http://www.facebook.com/MusicPromotionCrowd
Inserita da:
Jerico
il 09.03.2015 - Letture:
1034
Articoli Correlati
Interviste
Spiacenti!

Non sono disponibili Interviste correlate.
Live Reports
Spiacenti!

Non sono disponibili Live Reports correlati.
Concerti
Spiacenti!

Non sono disponibili concerti correlati.
Altre News di MetalWave