RAVENSCRY: esce il 27 maggio il nuovo "The Attraction of Opposites"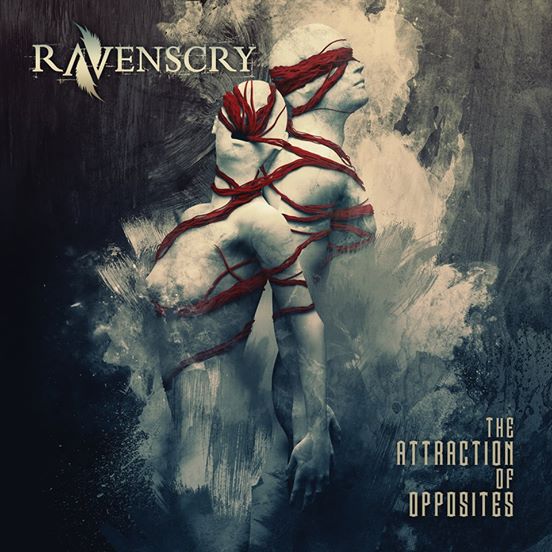 Esce il 27 maggio il secondo album dei Ravenscry, dal titolo The Attraction of Opposites, registrato al Ravenstudio e mixato da Roberto Laghi e Dragan Tanasković (In Flames, Diablo Swing Orchestra, Entombed) al Bohus Sound Recording in Svezia.
L'album, il cui artwork è stato curato da Stefano Mattioni, sarà distribuito su tutte le piattaforme digitali da Audioglobe e in formato fisico da Revalve Records in Europa, USA e Giappone.
Ricordiamo inoltre che i Ravenscry saliranno sul palco del Power Prog & Metal Fest di Mons (Belgio) il 20 aprile, evento al quale sarà possibile acquistare la prevendita dell'album e dove la band darà un'altra news importante.
ARTISTA: Ravenscry
TITOLO: The Attraction of Opposites
RELEASE DATE: 27 maggio 2014
LABEL: Ravenscry
DISTR. DIGITALE: Audioglobe
DISTR. FISICA: Revalve Records
Tracklist:
1. Luxury of a Distraction
2. The Witness
3. Missing Words
4. Alive
5. The Big Trick
6. Touching the Rain
7. Cynic
8. Living Today
9. Third Millennium Man
10. Noir Desire
11. Ink
12. Your Way
13. ReaLies
Elementi opposti e complementari, dualismo della realtà: di questo parla The Attraction of Opposites dei Ravenscry.
Una realtà di fronte alla quale l'uomo compie delle scelte, abbracciando uno dei due elementi in base alle proprie esperienze e al proprio giudizio, ma che inevitabilmente lo porterà a scontrarsi con l'elemento opposto, causando sofferenza.
Tredici brani in cui i Ravenscry, attraverso musica e testi, raccontano gli opposti come conflitto e attrazione, accompagnandoci a un bivio: continuare a cambiare più volte la preferenza di un elemento rispetto all'altro oppure cominciare a considerare l'interdipendenza delle due polarità, realizzando che senza l'una non esisterebbe l'altra e vedere nelle differenze una complementarità che ha funzione creativa ed evolutiva per la vita.
Artist Contacts
Ravenscry Official Website:
http://www.ravenscryband.com/
Ravenscry Official Facebook page:
https://www.facebook.com/RavenscryBand
Official Press Office
Website:
http://www.musicpromotioncrowd.com/
Facebook:
https://www.facebook.com/MusicPromotionCrowd
Inserita da:
Jerico
il 15.04.2014 - Letture:
1529
Articoli Correlati
Interviste
Spiacenti!

Non sono disponibili Interviste correlate.
Live Reports
Spiacenti!

Non sono disponibili Live Reports correlati.
Concerti
Spiacenti!

Non sono disponibili concerti correlati.
Altre News di MetalWave