Eversin «Divina Distopia» (2010)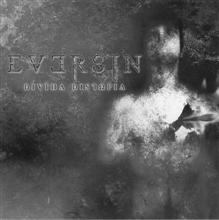 Autore:
carnival creation

»
Recensione Pubblicata il:
--
Visualizzazioni:
2185
Band:
Eversin



Titolo:
Divina Distopia
Nazione:
Italia
Formazione:
Angelo Ferrante :: Vocals
Ignazio Nicastro :: Bass
Giangabriele Lo Pilato ::Guitar
Session musicians:
Sergio Calì :: Drums
Mimmo Petrella :: Keyboards
Genere:
Durata:
39' 0"
Formato:
Promo CD
Data di Uscita:
2010
Etichetta:
Distribuzione:
---
Agenzia di Promozione:
---
Recensione
Dopo aver cambiato nome in "Eversin" (prima erano conosciuti come Fvoco Fatvo ed eravamo rimasti a "Our Elegy" datato 2006) i nostri ritornano con un album fresco come una mattina di primavera ed intenso come un bel bagno caldo dopo ore di palestra.
Stilisticamente la band sostiene il "Techno Power Thrash" ma effettivamente di Thrash ce n'è ben poco dato che gli Eversin pare preferiscano sostare parecchio sulle onde del Progressive moderno e se iniziassi a citare le influenze finirei domattina.
Normalmente i gruppi progressive hanno la tendenza a restarsene in quella nicchia musicale ascoltata solo da una certa elìte data la stragrande maggioranza di tecnica rispetto alla passione vera e propria, ovvio non tutti, ma una buona parte si comporta pressappoco così.

I nostri invece, pur adattandosi alle soluzioni Prog che molti di noi conoscono, conservano una grande valenza di Epic e le canzoni, fin da subito, appaiono intense e vissute nel profondo nonostante un po' di imprecisioni qua e là.
L'album scorre abbastanza bene e non annoia veramente mai grazie alla grande dinamicità con cui sono state composte le canzoni e mi pare proprio doveroso fare un rilievo a "In The Shadow Of The Rose ", grande ballad, grande pezzo veramente, il picco del cd assieme alla epica "Suddenly".
Sicuramente "Divina Distopia" non resterà nell'ombra ma il mio consiglio è quello di ascoltarlo tutto insieme per assaporarne ogni minimo particolare.
Track by Track
X.E.N.O.S.

65

Wings Ov Tears

70

In The Shadow Of The Rose

85

Divina Distopia

65

Angel Of Silence (5033 A.C.)

70

Suddenly

80

In My Dreams They Live

65
Giudizio Confezione
Qualità Audio:

75

Qualità Artwork:

60

Originalità:

65

Tecnica:

65
Recensione di
carnival creation

»
pubblicata il --. Articolo letto
2185
volte.
Articoli Correlati