Necroshine «New Era Of Chaos» (2008)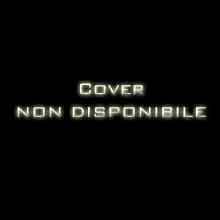 Autore:
June

»
Recensione Pubblicata il:
--
Visualizzazioni:
1590
Band:
Necroshine





Titolo:
New Era Of Chaos
Nazione:
Italia
Formazione:
Matteo : Vocals
Marco : Guitar
Mirco : Bass
Daniele : Drums
Genere:
Durata:
37' 51"
Formato:
Data di Uscita:
2008
Etichetta:
Distribuzione:
---
Agenzia di Promozione:
---
Recensione
"Fuck you", "Winter Forest, Grey Wolf", "Odio"...non ho dubbi: stiamo ascoltando un album di black metal. E non serviva leggere i titoli, appena la prima traccia si lancia nel blastbeat e la voce acida inizia a vomitare i suoi sinistri rituali, si viene subito catapultati in un vortice di violenza e riff gelidi.
Nonostante la presenza ormai da diversi anni nell'underground i Necroshine hanno deciso di preservare tutte le loro abilità per un tipo di black metal particolarmente basilare, dalle strutture minimali, che predilige la violenza e la velocità d'esecuzione, preoccupandosi poco di aspetti atmosferici o melodici; brani lampo solitamente inferiori ai 4 minuti di durata, che tendono purtroppo a somigliarsi tutti. Non solo a se stessi, ma anche a tutta la produzione black metal degli ultimi 20 anni che prendono come ispirazione i soliti nomi: Marduk, Darkthrone e per certi versi anche Carpathian Forest. In questi 40 minuti scarsi e ben 12 pezzi, non ci trovi un minuto che non sia già stato prodotto da qualcun altro o una soluzione meno canonica della banalità. Che so? Un assolo un po' noisy, un contro tempo...Niente da fare, coerenza ad ogni dettame: blastbeat e doppia cassa, tempi veloci o mid tempo che supportano aperture chitarrisitche e riff monocordi, stridenti.
Mettici anche una registrazione, sicuramente potente e gonfia, ma incredibilmente fasulla, plastificata, dove in certi tratti, sembra di udire una drum machine, anziché una batteria vera e propria, chitarre un po' sacrificate e non proprio taglienti e ti ritrovi un album non particolarmente interessante.
Curioso forse per coloro che non ascoltano null'altro che non accetti altra innovazione oltre al black n' roll: qui e li infatti ci sono dei riff leggermente più carichi, ma si tratta di poca cosa; ascoltare ad esempio il già citato brano "Fuck You" (ma pensa te...), della durata di 40 secondi.
Lo sporadico uso dell'italiano non fa altro che aumentare l'elitarietà e la settorialità dell'intera proposta. Black metal selettivo: per pochi.
Track by Track
Battlefield

60

No Tomorrow

55

The Hunting

65

Odio

65

Crossing the Bar

65

No Mercy for Betrayer

65

Fuck You

50

Black Hordes

60

L'Imperatore

60

Winter forest, Grey Wolf

65

New Era of Chaos

60

Desolated Land

70
Giudizio Confezione
Qualità Audio:

65

Qualità Artwork:

60

Originalità:

50

Tecnica:

60
Recensione di
June

»
pubblicata il --. Articolo letto
1590
volte.
Articoli Correlati