ROCK IN PARK OPEN AIR: Terzo Rock In Park in veste Open Air per il 2019 a Cerea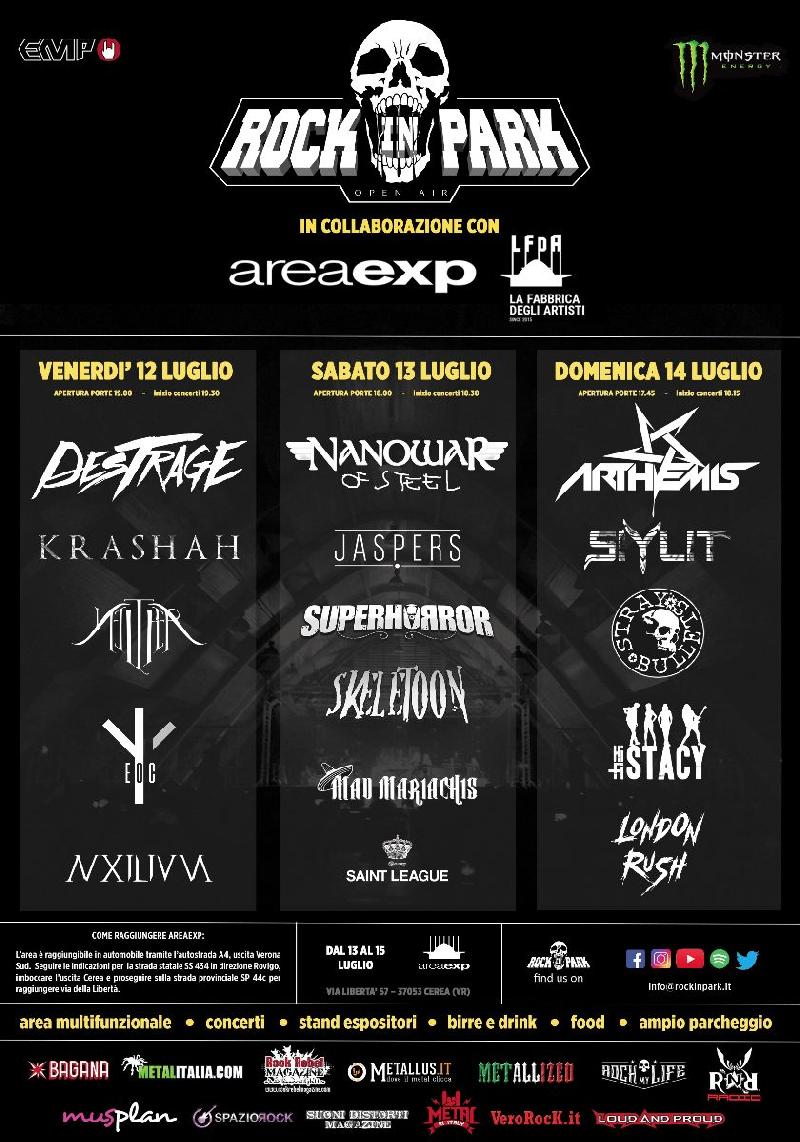 E' lunedì e per Rock in Park Agency è giornata di annunci: oggi vi presentiamo il terzo appuntamento in Open Air della stagione estiva 2019!
Ad ospitare la formula vincente dell'agenzia milanese, questa volta, sarà l'Area Exp di Cerea, in provincia di Verona, in collaborazione con La Fabbrica degli Artisti.
Anche in quest'occasione RockNRoll Radio sarà media partner dell'evento, trasmetterà in diretta ed intervisterà gli ospiti durante le serate!
Eccovi la programmazione:
12 LUGLIO 2019 // DAY 1
Destrage
Krashah
Neither
Entail of Crow
Avxilivm
BIGLIETTI IN CASSA 12,00€
13 LUGLIO 2019 // DAY 2
Nanowar of Steel
Jaspers
SuperHorror
Skeletoon
Mad Mariachis
Saint League
BIGLIETTI IN CASSA 12,00€
14 LUGLIO 2019 // DAY 3
Arthemis
Siylit
Stray Bullets
Hi Fi Stacy
London Rush
BIGLIETTI IN CASSA 8,00€
.
Inserita da:
Jerico
il 20.05.2019 - Letture:
412
Articoli Correlati
Interviste
Live Reports
Spiacenti!

Non sono disponibili Live Reports correlati.
Altre News di MetalWave
Notizia Precedente
Notizia Successiva