IRREVERENCE: nuovo singolo disponibile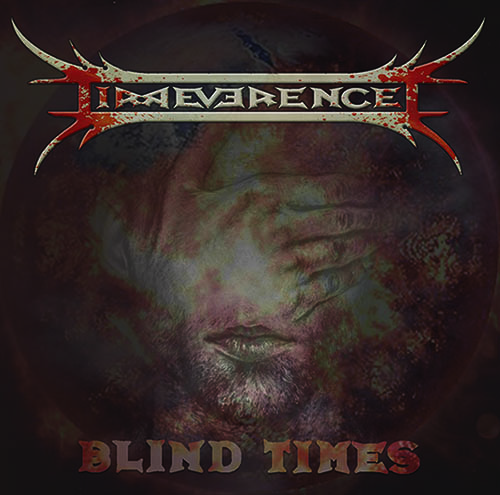 I thrashers milanesi IRREVERENCE e STF RECORDS rendono noto che è finalmente disponibile il singolo "BLIND TIMES", traccia che sarà inclusa nel nuovo full-lenght del combo lombardo "STILL BURNS" in uscita il 19 OTTOBRE 2018 per la label tedesca. La release del singolo fa da apripista per quella che sarà l'ottava produzione ufficiale della band a distanza di due anni dalla pubblicazione del live-album"RAISE CHAOS - LIVE IN MILAN".
Il singolo, già disponibile sui principali digital stores, contiene 3 songs. Oltre alla già citata "BLIND TIMES" sono presenti "THE LAST CHAPTER" (tratta da "WAR WAS WON") e "ENDEAVOUR TO LIVE" (tratta da "SHREDS OF HUMANITY"), songs registrate nel corso dello show del ventesimo anniversario della band ma non incluse nel live ufficiale.
Registrata da Carlo "Ark" Meroni (che si è occupato della produzione dell'intero full-lenght di prossima uscita), mixata e masterizzata da Carlo "Ark" Meroni e dalla band stessa, "BLIND TIMES" è una sorta di overview concettuale di quello il concept legato a "STILL BURNS", release liberamente e dichiaratamente ispirata al capolavoro cinematografico di Mathieu Kassovitz "L'Odio"
Acquista il singolo "BLIND TIMES" su:
AMAZON (
https://www.amazon.com/Blind-Times-Irreverence/dp/B07G7XCQ18/ref=sr_1_1?ie=UTF8&qid=1537966606&sr=8-1&keywords=irreverence+blind+times
)
iTUNES (
https://itunes.apple.com/us/album/blind-times-single/1422887504
)
SPOTIFY (
https://open.spotify.com/album/0TbNB4j0mNUd6oU9DVTHmu
)
STF RECORDS (
https://www.stf-records.de/playlist/blind-times/
)
Per maggiori informazioni
http://www.stf-records.de
IRREVERENCE – Thrash Metal Since 1995
OFFICIAL WEBSITE:
http://www.irreverence.it
INSTAGRAM:
http://www.instagram.com/irreverence_band
FACEBOOK:
http://www.facebook.com/irreverenceband
TWITTER:
http://www.twitter.com/irreverenceband
GOOGLE+:
https://plus.google.com/106001423733914435986/posts
REVERBNATION:
http://www.reverbnation.com/irreverence
YOUTUBE:
http://www.youtube.com/user/irreverenceband
SOUNDCLOUD:
https://soundcloud.com/irreverenceband
WIKIPEDIA:
http://it.wikipedia.org/wiki/Irreverence
Inserita da:
Jerico
il 02.10.2018 - Letture:
660
Articoli Correlati
Interviste
Live Reports
Spiacenti!

Non sono disponibili Live Reports correlati.
Concerti
Spiacenti!

Non sono disponibili concerti correlati.
Altre News di MetalWave