IRREVERENCE: nuovo contratto e live in album in uscita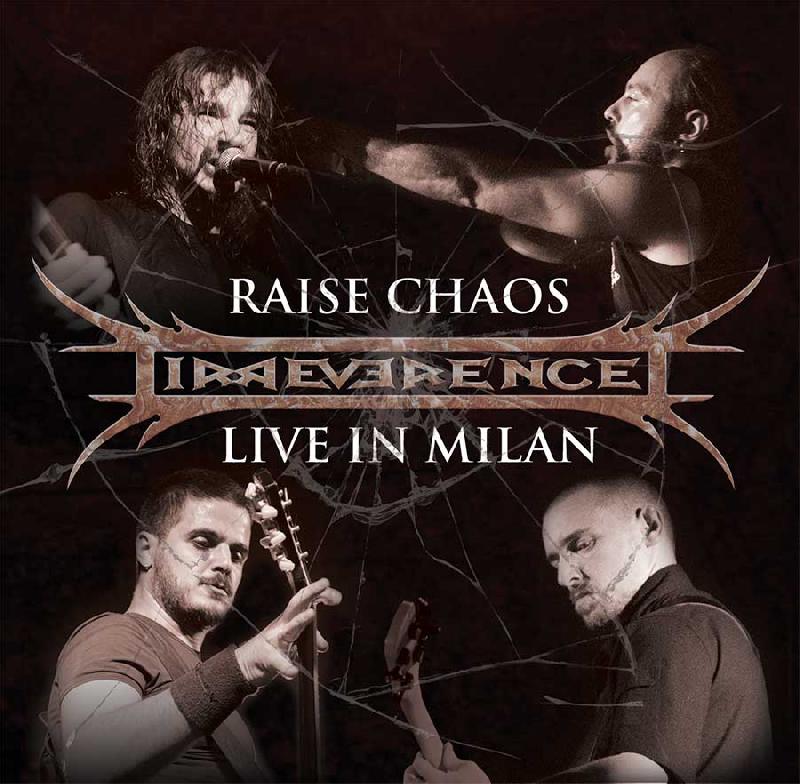 Dopo l'accordo siglato con Red Lion Music Agency e Claire Airchinsky Band Management, ancora novità per i thrashers milanesi. Il combo ha infatti siglato un accordo con la label tedesca STF RECORDS, accordo che si renderà immediatamente operativo con una nuova release ufficiale, la settima per il quartetto lombardo. In concomitanza con la fine dell'anno, a partire dal 30 DICEMBRE 2016, sarà infatti disponibile il primo live ufficiale della band.
Registrato nel 2015 da Carlo Meroni (Ark) durante lo show che ha celebrato il ventennale della band, e mixato e masterizzato presso gli A.D.S.R Incubus Studio, "RAISE CHAOS - LIVE IN MILAN" sarà composto da 14 songs e sarà pubblicato sia in formato Jewel Case CD sia in formato digitale tramite STF RECORDS. Durante lo show la band ha riproposto brani e materiale facenti parti del repertorio classico, con la partecipazione di alcuni degli artisti intervenuti in occasione dello show.
A seguire la tracklist di "RAISE CHAOS - LIVE IN MILAN":
- Intro
- Elements Of Wrath
- The Shepherd Dog
- War Was Won (featuring Andrea from Methedras and Claudio from The Preachers)
- Shreds Of Humanity
- The Dark Fields
- Divine Hideout
- Slaughter Of The Innocents
- React, Reborn
- Not One Of Them (featuring Lele, Hellstorm former member)
- Politicians (featuring Mauro from Raw Power)
- State Oppression (featuring Mauro from Raw Power)
- (Empty) Tankard (featuring Gerre from Tankard)
- Ace Of Spades
La band ha reso noto che, contestualmente all'uscita del live album, verrà reimmesso sul mercato e sui maggiori circuiti di distribuzione "UPON THESE ASHES", studio-work della band uscito nel 2010 tramite Noisehead Records.
Per maggiori informazioni
http://www.stf-records.de
IRREVERENCE - Thrash Metal Since 1995
OFFICIAL WEBSITE:
http://www.irreverence.it
FACEBOOK:
http://www.facebook.com/irreverenceband
TWITTER:
http://www.twitter.com/irreverenceband
GOOGLE+:
https://plus.google.com/106001423733914435986/posts
REVERBNATION:
http://www.reverbnation.com/irreverence
YOUTUBE:
http://www.youtube.com/user/irreverenceband
SOUNDCLOUD:
https://soundcloud.com/irreverenceband
WIKIPEDIA:
http://it.wikipedia.org/wiki/Irreverence
Inserita da:
Jerico
il 03.12.2016 - Letture:
1313
Articoli Correlati
Interviste
Live Reports
Spiacenti!

Non sono disponibili Live Reports correlati.
Concerti
Spiacenti!

Non sono disponibili concerti correlati.
Altre News di MetalWave