5RAND: in tour con VADER ed IMMOLATION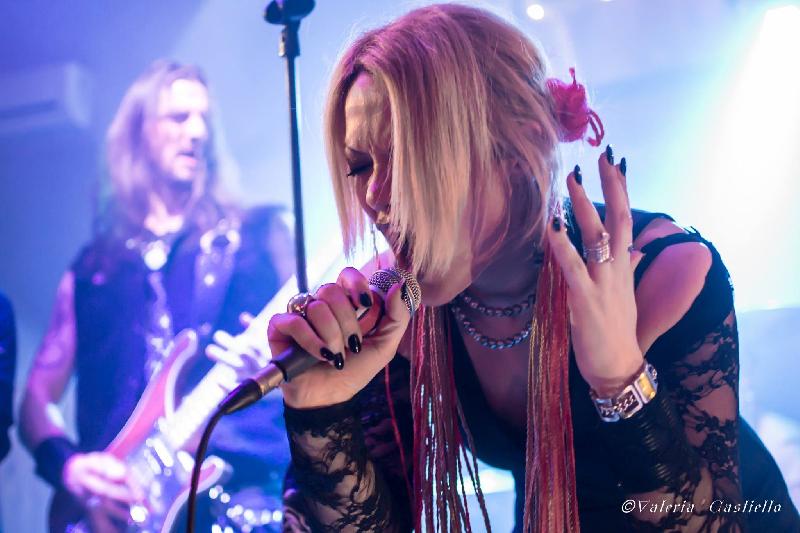 My Kingdom Music e Rock On Agency sono felici di annunciare che i romani 5RAND si uniranno a VADER ed IMMOLATION nel loro RISE OF THE EMPIRE tour.
Sarà sicuramente una grande occasione per presentare dal vivo il loro album di debutto "Sacred / Scared" uscito per My Kingdom Music pochissimi giorni fa.
Ecco le date:
Aprile 01 @ Slowianin (Szczecin, Polonia)
Aprile 02 @ Hellraiser (Leipzig, Germania)
Aprile 04 @ De Kreun (Kortrijk, Belgio)
Aprile 05 @ Doornroosje (Nijmegen, Olanda)
Aprile 06 @ P60 (Amstelveen, Olanda)
Aprile 07 @ Hypothalamus (Rheine, Germania)
Aprile 08 @ Royal Metal Festival (Aarhus, Danimarca)
Aprile 09 @ Roxy Concerts (Flensburg, Germania)
Dopo il tour coi VADER e gli IMMOLATION i 5RAND si uniranno a Maggio ai FLESHGOD APOCALYPSE per tre date in Slovacchia:
Maggio 03 @ Randal (Bratislava, Slovacchia)
Maggio 04 @ Urban Spot (Banskà Bystrica, Slovacchia)
Maggio 05 @ Collosseum (Košice, Slovacchia)
See you all on the road!!!!
5RAND "Sacred / Scared" CD/digital
- CD:
http://smarturl.it/5RAND-CD
- Download:
http://smarturl.it/5RAND-SACRED
Siti ufficiali:
- MY KINGDOM MUSIC:
http://www.mykingdommusic.net
*
http://www.facebook.com/mykingdommusic.label
- 5RAND:
http://www.facebook.com/5randofficial
Inserita da:
Jerico
il 01.04.2017 - Letture:
1460
Articoli Correlati
Altre News di MetalWave
Notizia Precedente
Notizia Successiva