Neroargento «Underworld» (2013)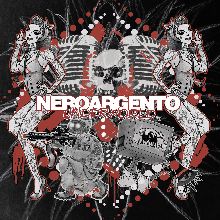 Autore:
Led

»
Recensione Pubblicata il:
07.11.2013
Visualizzazioni:
1551
Band:
Neroargento







Titolo:
Underworld
Nazione:
Italia
Formazione:
Neroargento
(Vocals, All Instruments)
Genere:
Electronic Alternative Rock
Durata:
38' 8"
Formato:
CD
Recensione
"Neroargento" è un progetto solista di stampo Italiano incentrato su un Rock Alternativo con influenze elettroniche. "Underworld" è la nuova fatica di questo artista pubblicata per la "Coroner Records". Undici brani per una durata di trentotto minuti. Questo lavoro ha chiare influenze "Linkin Park" e "Limp Bizkit", l'artitsta fà uso di campionamenti, synth, lasciando una vena umana grazie alla buona linea vocale che armonizza questo cd. La formula scelta per questo album, non dispiace perchè è comunque un buon prodotto, un buon mix di potenza, precisione e minuzioso lavoro in fase di mixaggio e masterizzazione. Non nascondo il fatto che ci sono anche delle buone componenti Dark che danno ulteriore spinta a questo buon prodotto. Le tracce che spiccano di più a mio gusto sono "The Silent Man","Like A Stone", "Never Back Down", ma anche il resto delle tracce sono un tocca sana per gliamanti del genere. Dunque non fatevi scappare questo buon concentrato di Rock darkeggiante con influente elettroniche.
Track by Track
Out Of Control

65

The Silent Man

70

Underworld

65

We Must Decide

65

Something New

70

Like A Stone

75

Edwank's Drunk Story

65

What I have To Do

70

Never Back Down

70

Show Your Kindness Too

65

Another Try

65
Giudizio Confezione
Qualità Audio:

70

Qualità Artwork:

70

Originalità:

65

Tecnica:

60
Recensione di
Led

»
pubblicata il 07.11.2013. Articolo letto
1551
volte.
Articoli Correlati
Interviste
Spiacenti!

Non sono disponibili Interviste correlate.
Live Reports
Spiacenti!

Non sono disponibili Live Reports correlati.
Concerti
Spiacenti!

Non sono disponibili concerti correlati.