KlogR «Till You Decay» (2012)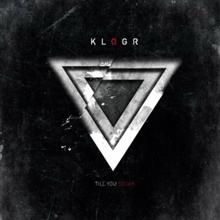 Autore:
carnival creation

»
Recensione Pubblicata il:
--
Visualizzazioni:
2527
Band:
KlogR







Titolo:
Till You Decay
Nazione:
Italia
Formazione:
Rusty :: Vocals, Guitars
Nicola Briganti :: Guitars
Todd Allen :: Bass
Filippo De Pietri :: Drums
Genere:
Durata:
46' 22"
Formato:
CD
Data di Uscita:
2012
Etichetta:
Distribuzione:
---
Agenzia di Promozione:
---
Recensione
Non lasciamoci ingannare dall'apparente difficoltà a leggere il moniker di questo buon gruppo. Si legge "Kay – Log – Are" e riguarda la legge di Weber-Fachner per cui già possiamo pensare di trovarci di fronte ad una band che propone una musica molto ragionata, in effetti proprio questo accade all'interno di "Till You Decay", album pubblicato poco tempo fa e dotato anche di un artwork molto originale.
La produzione eccellente valorizza una proposta singolare che accentua l'energia dell'Alternative Metal mescolando il tutto con accenni di (Post-) Grunge e Alternative Rock. Merce rara quindi da trovare in circolazione, specie se i musicisti della formazione sono estremamente preparati e, sebbene si trovino in un contesto da debut-album, riescano a convincere trascinando l'ascoltatore in tre quarti d'ora di ottima musica ragionata e frutto di un songwriting che appare come un campionario di idee messe in pratica in modo certosino.
Tutto torna e tutto è adagiato alla perfezione in brani costruiti veramente bene; difficile trovare intoppi, anche perché il tutto suona egregiamente e senza annoiare un qualsivoglia curioso che tenta di accostarsi anche per la prima ad un genere musicale che butta l'occhio su tante influenze mescolate assieme senza generare fastidiosi grumi.
Energia quindi, energia ed ottima resa per un prodotto anche discretamente commerciale e questa sua fruibilità di certo avvicina molto un pubblico interessato ma anche coloro che non disdegnano qualcosa di mediamente tecnico. I nostri si esprimono con mid-tempo a go-go ma anche con rallentamenti adeguati al brano in sé e opportuni cambi di programma con incipit belli carichi sostenuti da riff di discreta fattura; voci carismatiche e ritmi precisi fanno il resto.
Come prima puntata i KlogR hanno davvero segnato un ottimo punteggio tant'è che non molto tempo fa se ne son partiti alla volta degli USA per il tour. Mica male come inizio!

Track by Track
Live Dyng

75

Silk And Thorns

70

White Eyes

70

Bleeding

70

Green Star

75

Self Loathing

75

Naked Mind

70

You Gotta Know

75

Value Of Sin

75

Silted Memories

75

Young Graves

70
Giudizio Confezione
Qualità Audio:

85

Qualità Artwork:

75

Originalità:

75

Tecnica:

85
Recensione di
carnival creation

»
pubblicata il --. Articolo letto
2527
volte.
Articoli Correlati