Forgotten Sunrise «Ru:mipu:dus» (2003)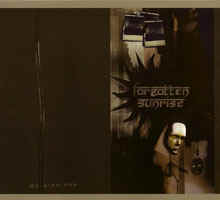 Autore:
Heresy

»
Recensione Pubblicata il:
--
Visualizzazioni:
2096
Band:
Forgotten Sunrise


Titolo:
Ru:mipu:dus
Nazione:
Estonia
Formazione:
Anders Melts - voce, programming
Renno Suvaoja - chitarre
Riivo Torstenberg - basso
Tiiu Kiik - voce femminile, tastiere, violino
Genere:
Durata:
1h 2' 0"
Formato:
Data di Uscita:
2003
Etichetta:
Distribuzione:
---
Agenzia di Promozione:
---
Recensione
Premessa: questo NON è un cd metal. E' qualcosa di più e soprattutto di diverso, e a dire la verità la proposta dei Forgotten Sunrise non è classificabile in generi musicali. Il gruppo viene dall'Estonia, si è formato nel '92 e dal death metal degli esordi e dopo una serie di mini-cd arriva ora al contratto discografico con l'italiana My Kingdom Music e alla pubblicazione di questo primo full-lenght. Ma cosa fanno ora i F.S.? Alla domanda è difficile dare risposta in queste poche righe, le influenze della band sono le più disparate, tra cui il death metal, la dark-wave anni '80, la musica elettronica, il trip-hop, la techno, il synth-pop, l'industrial, il jazz, ecc., come il gruppo strsso dichiara nella bio. Il risultato è un amalgama sorprendente, si passa da freddi momenti elettronici in cui l'alba sembra sia stata davvero dimenticata nelle terre estoni, a psichedelici passaggi dilatati fino all'estremo, dal largo uso di loops e samples a brani cantati con voce death metal, unita alla perfezione con le clean vocals maschili e soprattutto con la voce femminile (à la The Gathering) della bravissima Tiiu, che risulta piuttosto coinvolgente e dona una dolce atmosfera di decadenza a più di un momento del disco. Come se non bastasse si aggiungono passaggi di synth e di chitarre acustiche, il basso si avventura in territori jazz e il finale della decima traccia risulta incredibilmente ossessivo con il solo suono di un campanello per più di sette minuti...! I nostri descrivono la propria opera come "pura musica per i vostri trip, un intimo e disperato viaggio attraverso un suicidio futuristico", e in effetti le emozioni e il senso di estraniazione dalla realtà non mancano come non mancano lunghi momenti pervasi da un oscuro alone di malinconia. Purtroppo nella copia in mio possesso mancano i testi e non so dire quindi se essi rispecchiano una musica così particolare. Da notare inoltre che la batteria è campionata e non suonata. Il cd comprende come traccia ROM bonus il video di "Never(k)now". In conclusione, "Ru:mipu:dus" si rivela un lavoro particolarissimo e piuttosto affascinante, da evitare come la peste per "defenders" e metallari intransigenti, consigliatissimo invece a tutti quelli di mentalità aperta nei confronti della MUSICA in generale. Complice il recente ingresso dell'Estonia nell'U.E., penso che sicuramente sentiremo parlare ancora dei Forgotten Sunrise!
Track by Track
Outumnyo:nic

75

Never(k)now

80

The Doubletalker & The Sle:perspe:ker

80

Vhatsoewer

95

(Life) 24 h

70

Surroundcosmos

90

Into Flesh I Was Born

70

Thou-Sand-Men

75

Ple:se Disco-Nnect Me

75

Over The Deathbringer Stars

90

The Doubletalker & The Sle:perspe:ker (Rage filled remix by Ghost from G.G.F.H.)

75
Giudizio Confezione
Qualità Audio:

80

Qualità Artwork:

80

Originalità:

100

Tecnica:

90
Recensione di
Heresy

»
pubblicata il --. Articolo letto
2096
volte.
Articoli Correlati