Rhyme «Rhyme» (2009)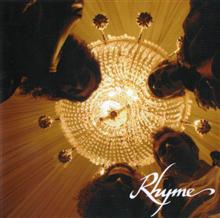 Autore:
carnival creation

»
Recensione Pubblicata il:
--
Visualizzazioni:
1701
Band:
Rhyme






Titolo:
Rhyme
Nazione:
Italia
Formazione:
Alessio Spini :: Vocals
Matteo Magni :: Guitars
Riccardo Canato :: Bass
Damiano Merazzi :: Drums
Genere:
Durata:
Formato:
EP
Data di Uscita:
2009
Etichetta:
Distribuzione:
---
Agenzia di Promozione:
---
Recensione
Un gruppo di giovanissima formazione i Rhyme, che giungono sulla nostra scrivania con un florido EP di quattro tracce in cui non manca proprio nulla nella proposta dei nostri.
Questi, almeno in linea teorica, mettono sul piatto un mix abbastanza omogeneo di melodia, ritmo, passione e una produzione medio-alta che rende il tutto alquanto appetibile, almeno dal punto di vista qualitativo.
L'anima 80's si fa sentire e con essa anche tutti i connotati che riguardano riff, ritmiche semplici ma efficaci. Un amalgamarsi di influenze buonissimo senza strafare, giocando sulla semplicità e restando fermi ad uno stile personale.

Le qualità tecniche sono buone così come tutto ciò che ne esce; un heavy rock tra Alter Bridge e Audioslave, meno roccioso ma ugualmente gradevole all'ascolto.
Quelle leggere linee melodiche un po' dark tipiche del nuovo millennio si fanno strada tra romanticismi vari lasciando tutto nelle tecniche mani dei nostri, che si fanno senz'altro apprezzare.
Un buon inizio a quanto pare.
Track by Track
Lovers...In The Sky

60

Keep On Foolin'

70

Bleeding Rose

70

The Pleasure Game

70
Giudizio Confezione
Qualità Audio:

70

Qualità Artwork:

60

Originalità:

65

Tecnica:

75
Recensione di
carnival creation

»
pubblicata il --. Articolo letto
1701
volte.
Articoli Correlati