DISARMONIA MUNDI: edizione speciale per "Mind Tricks"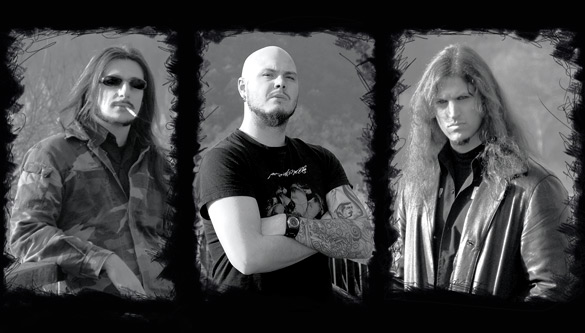 Coroner Records è orgogliosa di annunciare che una "Extended Version" di "Mind Tricks", il terzo album dei Disarmonia Mundi (prodotto da Ettore Rigotti e mixato allo Studio Fredman nel 2006), sarà ristampato in Digipak con una nuova copertina e quattro bonus track, tra le quali una nuova canzone intitolata "Ringside Seat To Human Tragedy" con la partecipazione di Christian Älvestam (Solution.45, ex-Scar Symmetry).
"Mind Tricks (Extended Version)" uscirà il 30 giugno 2011 (1 luglio 2011 nel Regno Unito) via Coroner Records in Digipak e Digital Download. Ecco la tracklist:
01. Resurrection Code
02. Mindtricks
03. Celestial Furnace
04. Nihilistic Overdrive
05. Parting Ways
06. Venom Leech And The Hands Of Rain
07. Liquid Wings
08. Process Of Annihilation
09. Last Breed
10. A Taste Of Collapse
11. Mouth For War
12. Celestial Furnace (Acoustic Version)
13. Ringside Seat To Human Tragedy (Feat. Christian Älvestam)
14. Moon Of Glass
15. Nihilistic Overdrive (Remix)
Inserita da:
Cynicalsphere
il 07.06.2011 - Letture:
1380
Articoli Correlati
Interviste
Live Reports
Spiacenti!

Non sono disponibili Live Reports correlati.
Concerti
Spiacenti!

Non sono disponibili concerti correlati.
Altre News di MetalWave
Notizia Precedente
Notizia Successiva