CHRONOSFEAR: cover e tracklist del nuovo ''The Astral Gates Pt. 1 – A Secret Revealed''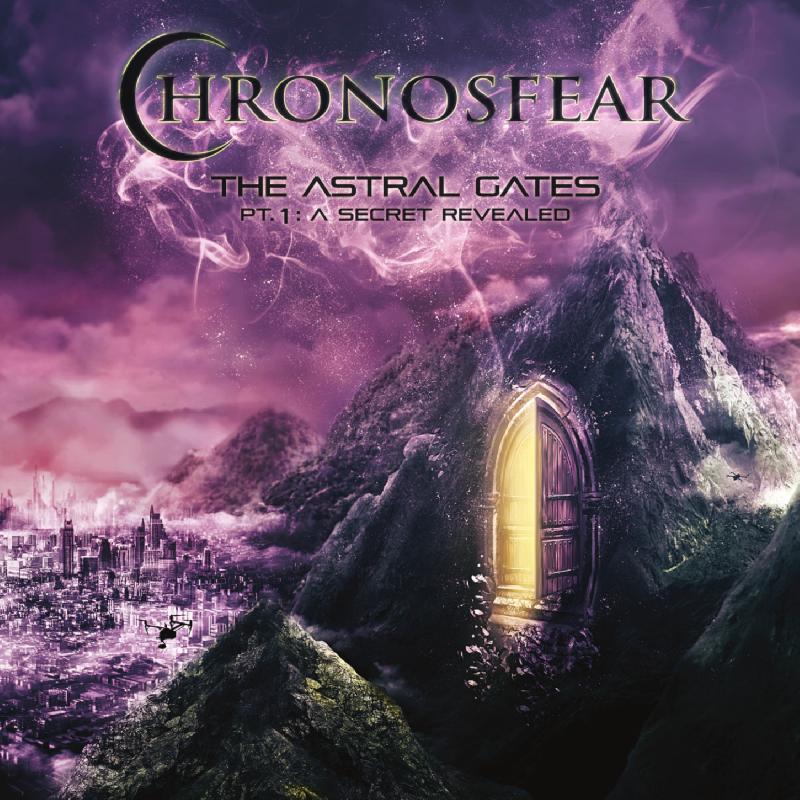 Il secondo disco dei CHRONOSFEAR, in uscita per Elevate Records nei primi mesi del 2022, si intitola "The Astral Gates Pt. 1 – A Secret Revealed", e fa parte di un concept suddiviso in due capitoli, basato su un racconto breve scritto dal bassista Xavier Rota.
I testi seguono quindi i capitoli di una storia dalle tinte distopiche, ambientata principalmente in un lontano futuro, dal quale si susseguono viaggi nello spazio-tempo ed una missione fondamentale che il protagonista dovrà intraprendere per salvare il mondo del proprio tempo.
La composizione dei brani è cominciata già nel 2018, prima dell'uscita dell'album di debutto "Chronosfear" (Underground Symphony Records, 2018). Tutte le musiche e gli arrangiamenti del nuovo album sono firmati dal cantante e songwriter Filippo Tezza, ad eccezione di un brano in collaborazione con il batterista Michele Olmi, e dell'introduzione dell'album, composta da Giacomo Savina, che ha collaborato come co-arrangiatore orchestrale. I testi sono stati scritti anch'essi da Filippo, basati sulla storia di Xavier. Il sound, rispetto al disco di esordio, è volutamente più ricercato e costituito da arrangiamenti più complessi, dove una solida base power-prog metal si fonde ad un maggiore impatto sinfonico e corale. Il mixaggio ed il master sono ancora una volta stati curati da Francesco Gambarini (Black Alley studio).
Venerdì 17 Dicembre 2021 sarà rilasciato il primo singolo, con lyric video, dal titolo "Beyond".
qui il Presave
https://pirames.lnk.to/Beyond
Di seguito tracklist e cover artwork (a cura di Roberta Cavalleri) di "The Astral Gates Pt. 1 – A Secret Revealed":
1. 2101: Ruins Of Our World – Prologue (2:11)
2. Faithless Times (5:18)
3. For A New Tomorrow (5:20)
4. The Astral Gates (4:40)
5. Under This Bleeding Sky (4:29)
6. Paralyzed – Interlude I (0:59)
7. Beyond (5:41)
8. Fragments (4:58)
9. Code Red – Interlude II (1:19)
10. Eyes Of The Wolf (5:23)
11. The Fortress Tower (6:58)
12. The World I Left Behind (4:09)
.
Inserita da:
Jerico
il 09.12.2021 - Letture:
260
Articoli Correlati
Interviste
Spiacenti!

Non sono disponibili Interviste correlate.
Live Reports
Spiacenti!

Non sono disponibili Live Reports correlati.
Altre News di MetalWave