EXTREMA: svelano il video di ''The Call'' nuovi dettagli sul tour italiano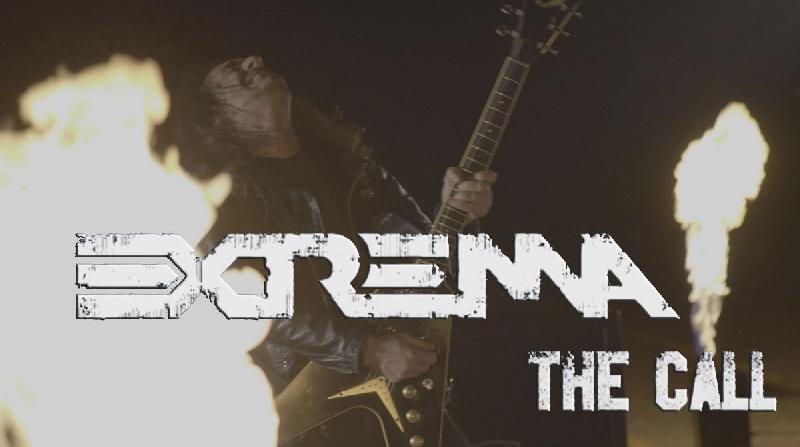 Gli EXTREMA sono inarrestabili! Nell'attesa di imbarcarsi nel tour italiano, annunciato di recente, la band meneghina presenta il video di "The Call".
"Ecco il video di 'The Call', la canzone che apre il nostro ultimo lavoro, un semplicissimo playback girato in un'unica giornata in due location diverse, Giorno e Notte, Acqua e Fuoco", spiega il chitarrista Tommy Massara.
Di seguito le date del tour italiano degli EXTREMA. La loro città natale ospiterà un vero e proprio festival - MILANO HEADBANGING FEST 2020 – cui parteciperanno anche Strana Officina, Raw Power e SKW!
01.02.20 - GENOVA - CRAZY BULL
Opening act: Bellathrix - Desecrate
06.02.20 - BOLOGNA - FREAKOUT CLUB
Opening act: Devils Crusade - Disboskator
07.02.20 - SERRAVALLE / SANMARINO - CLUB24
Opening act: Neker - Gengis Khan – Voices from Beyond
08.02.20 - SAN DONÀ DI PIAVE (VE) - REVOLVER CLUB
Opening act: EX trim
23.02.20 - MILANO - MILANO HEADBANGING FEST @ MAGAZZINI GENERALI
Special guest: Strana Officina - Raw Power - SKW
28.02.20 - MANTOVA - ARCITOM
Opening act: Bullet-proof – Logical Terror
29.02.20 - BOLZANO - PIPPO FOODCHILLSTAGE
Opening act: Skanners
07.03.20 - ROMA - DEFRAG
Opening act: Hellcowboys - Enemyinside
Il nuovo album degli EXTREMA, "Headbanging Forever" è uscito lo scorso maggio su Rockshots Records/Universal Music
La tracklist di "Headbanging Forever" è la seguente:
01. The Call
02. Borders Of Fire
03. For The Loved And The Lost
04. Heavens Blind
05. Pitch Black Eyes
06. Headbanging Forever
07. Believer
08. Invisible
09. Paralyzed
10. The Showdown
Gli EXTREMA sono:
Tiziano "Titian" Spigno – Voce
Tommy Massara – Chitarra
Gabri Giovanna – Basso
Francesco "Frullo" Larosa – Batteria
Inserita da:
Wolverine
il 20.01.2020 - Letture:
844
Articoli Correlati
Concerti
Spiacenti!

Non sono disponibili concerti correlati.
Altre News di MetalWave