ROCK AT'TARZ 2014: il bill definitivo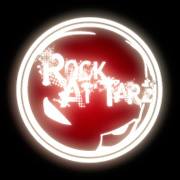 Ragazzi siamo agli sgoccioli!
Agli US Power Metaller BURNING BLACK e alle altre band confermate, si aggiungono un'altra vagonata di adrenaliniche band: ce n'è per tutti i gusti quest'anno! Dal thrash al pirate, dal power all'hard rock! Per una giornata a senso unico di corna al cielo!
Altra novità: sabato sera sarà trasmessa Italia – Inghilterra!
Come ormai di consueto, il festival Rock At'Tarz si terrà presso gli impianti sportivi di Corbanese di Tarzo (TV) dal 13 al 15 giugno, come sempre ad ENTRATA LIBERA.
Al sabato e alla domenica, ritornerà la collaborazione con Motoprosecco che affiancherà il mondo delle due ruote al festival.
Ecco il bill definitivo:
Venerdì 13 giugno (Rock Night):
- FUCKIN' BOYS
- GEENO & THE SANTAMONICA
- OCULARE BULBO
- PUNKAKE
Sabato 14 giugno (Metal Day):
- BURNING BLACK
- KANI
- HELL THEATER
- LION SOUL
- H.P. OVERLOAD
- ALABASTRUM
- SILVERBONES
- KOLDEMOY
- DESCENT OF THE DAMNED
Domenica 15 giugno (Total Day):
- CRANK
- TANIWHA
- MEMENTO
- STEVE GRIND & THE UNDER DOGS
- THE UNLOCKERS
Vi aspettiamo il prossimo week end e Up The Horns!
Info: rockattarz@gmail.com
https://www.facebook.com/pages/Rock-AtTarz/190486700998953
Rock At'Tarz 2014: 13-14-15 giugno
Presso Impianti sportivi in Via Olimpia a Corbanese di Tarzo (TV)
Coordinate GPRS: N 45° 56.619' E 012° 14.493'
INGRESSO LIBERO, PANINI, BIRRA E PROSECCO A PREZZI POPOLARI
Inserita da:
Jerico
il 06.06.2014 - Letture:
1929
Articoli Correlati
Live Reports
Spiacenti!

Non sono disponibili Live Reports correlati.
Concerti
Spiacenti!

Non sono disponibili concerti correlati.
Altre News di MetalWave
Notizia Precedente
Notizia Successiva