EXTREMA: in tour con DIE KUR e THE HERETIC ORDER in UK a novembre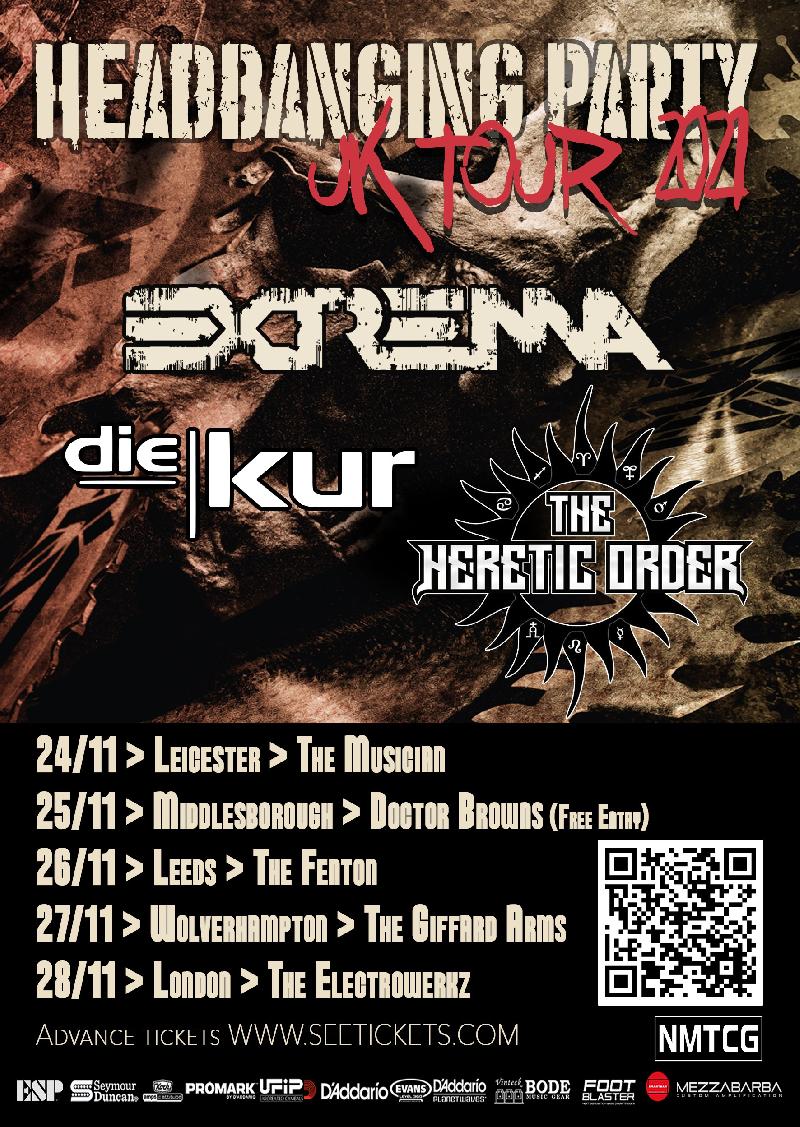 Gli EXTREMA si imbarcheranno per un tour di 5 date che si terrà in altrettanti club inglesi a fine novembre.
Di seguito le parole di Tommy Massara, chitarrista e fondatore della band:
"Dopo un lungo periodo di inattività a causa di Mr. Covid, per una band come la nostra la cosa migliore è sicuramente quella di rimettersi on-the road. Quando ci è stato proposto di fare questo tour in UK abbiamo accettato al volo; sarà bellissimo portare la nostra musica nei club inglesi insieme alle fantastiche band con le quali condivideremo il palco".
A completare la line-up di questo "Haeadbangers Party UK Tour" troveremo i londinesi DIE KUR, dediti ad un industial metal oscuro e imprevedibile, e i THE HERETIC ORDER, formazione heavy metal attualmente impegnata con le date a supporto del loto ultimo album "Evil Risinng" edito da Massacre Records.
Ecco le date confermate:
24 novembre - "The Musician" (Leicester)
25 novembre - "Doctor Browns" (Middlesbrough, ingresso gratuito)
26 novembre - 'The Fenton (Leeds)
27 novembre - "The Giffard Arms" (Wolverhampton)
28 novembre - "Electrowerkz" (Londra)
Prevendite disponibili su
http://www.seetickets.com
EXTREMA:
http://www.extremateam.com
DIE KUR:
http://www.facebook.com/DieKurOfficial
THE HERETIC ORDER:
https://thehereticorder.com
Inserita da:
Jerico
il 04.10.2021 - Letture:
277
Articoli Correlati
Altre News di MetalWave