CELTIC HILLS: il nuovo singolo ''The Tommorrow of our Sons''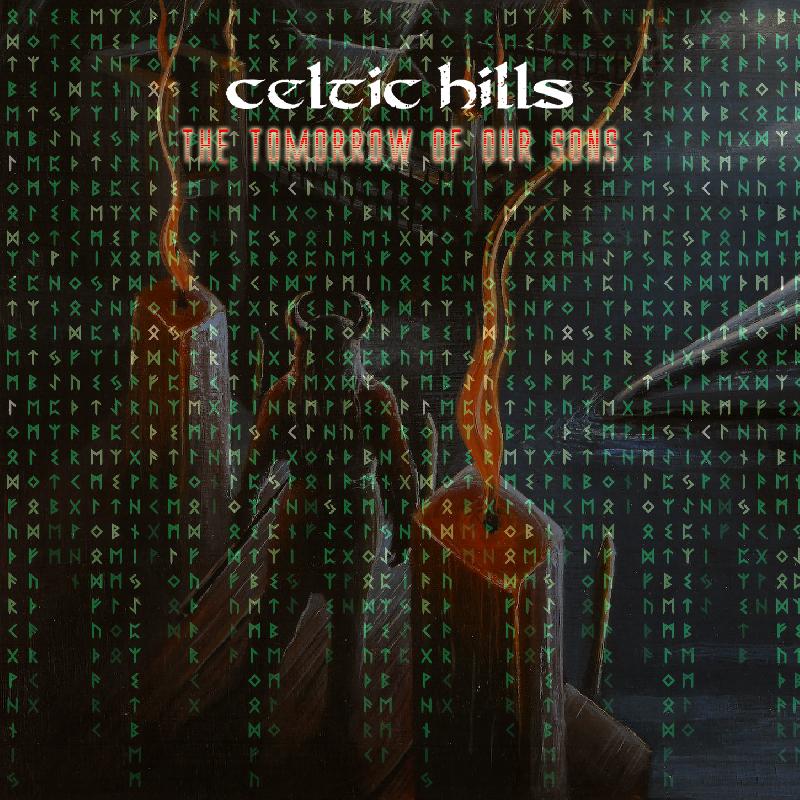 Esce oggi su tutte le piattaforme digitali THE TOMORROW OF OUR SONS, il primo singolo tratto dall'album Mystai Keltoy in uscita il 30 Aprile in digitale e CD per i friuliani Celtic Hills
Insieme al brano arriva anche il video:
https://www.youtube.com/watch?v=J6el2hinrqE
Il link dove ascoltare e scaricare il brano:
https://smarturl.it/cmwnf8
I CELTIC HILLS nascono nel 2010, ma solo nel 2020 firmano un contratto discografico con Elevate Records con cui pubblicano l'album "Blood over Intents" e l'EP "Schrage Musik" entrambi nel 2020.
Tra il 2010 e il 2020 hanno pubblicato "Horns helmet fighters" e per la Slovak Music Globalliance sono usciti su compilation internazionali sui volumi 2,3,4.
Mystai Keltoy, un nome enigmatico che allude agli Misteri Elusini, contiene 11 brani che parlano di antiche civiltà aliene, piramidi europee, leggende e fatti storici del Friuli, come si poteva già intuire dalla copertina dell'album. L'album è stato registrato e prodotto alla Groove Factory di Udine da Michele Guaitoli, nome di spicco per essere stato il cantante dei Temperance, Vision of Atlantis, Era. Tra le 11 canzoni una è cantata da Germana Noage, ex cantante degli Aetherna .
La formazione del power trio è composta da Simone Cescutti alla batteria, Jacopo Novello al basso e da Jonathan Vanderbilt alla voce e alla chitarra. La copertina è dipinta a mano da Sheila Franco, la stessa ragazza che ha dipinto Blood Over Intents, e rappresenta il mito degli antichi visitatori.
'Mystai Keltoy' Tracklist:
The Light
Blood is not water
The tommorrow of our sons SINGLE
The 7 heads dragon of Osoppo
Landing of the Gods
Already lost
Falling stars
Battle of Frigidum
Eden (sung by Germana Noage)
Temple of love
Alliteratio (sung in Italian)
Videos :
Guardian Of 7 Stars [OFFICIAL VIDEO] -
https://youtu.be/odGPBPbEK6M
Blood Flows Down (Official Video) -
https://youtu.be/9uDHXPp03PE
A Happy Abdicant King [Official Video] -
https://youtu.be/kLaB9QfVAdU
FORUM JULII [Official Video Lyrics] -
https://youtu.be/fMFSBhtx24U
Time [Official Video] -
https://youtu.be/o-DCnVNYsbw
Warpriest [Official Video] -
https://youtu.be/6kFIovUDn_c
Celtic Hills are
Lord of the voice: Jonathan Vanderbilt
Lord of the bass: Jacopo Novello
Lord of the drums:Simone Cescutti
BAND:
https://www.facebook.com/CELTIC-HILLS-OFFICIAL
https://www.n1m.com/celtichills/
MANAGEMENT:
https://www.facebook.com/SplitScreenManagement
http://www.splitscreen-management.com
LABEL:
https://www.elevate2records.com
Inserita da:
Jerico
il 16.04.2021 - Letture:
401
Articoli Correlati
Interviste
Spiacenti!

Non sono disponibili Interviste correlate.
Live Reports
Spiacenti!

Non sono disponibili Live Reports correlati.
Concerti
Spiacenti!

Non sono disponibili concerti correlati.
Altre News di MetalWave
Notizia Precedente
Notizia Successiva