RELEASE THE BLACKNESS: il video di ''Where Voids Gather''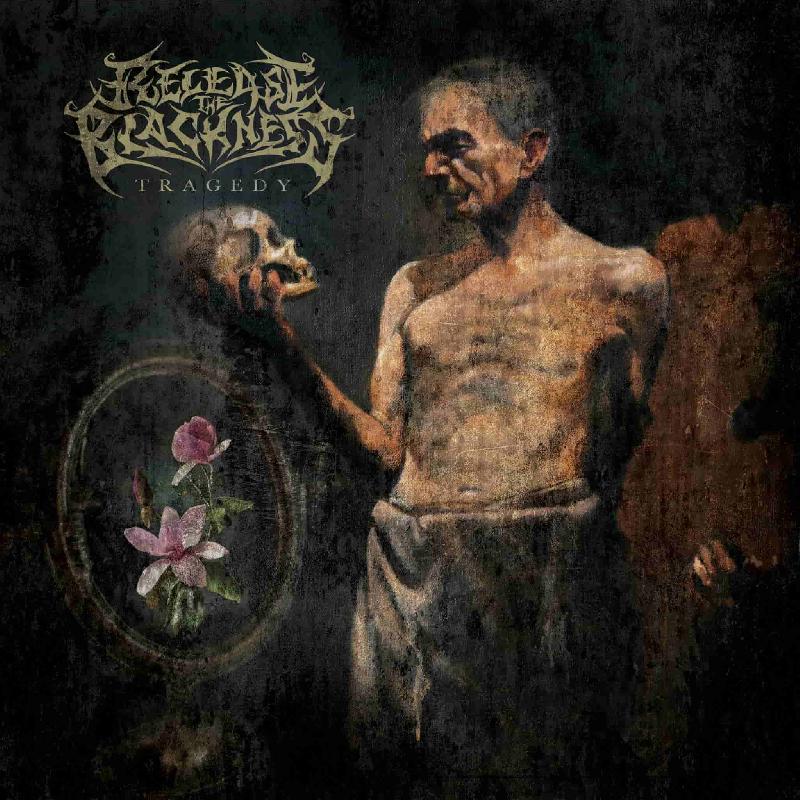 I Progressive death metallers Release The Blackness rivelano il videoclip ufficiale di "Where Voids Gather" dal loro nuovo album "Tragedy", rilasciato da Cult Of Parthenope label.
Guarda il video di "Where Voids Gather" :
https://bit.ly/38sW5VN
"Tragedy" è disponibile via
Cult Of Parthenope :
https://bit.ly/3mRovhw
Release The Blackness :
https://bit.ly/3530dev
formati :
- Jewel Case CD Edition w/8 pages booklet
- Digital Download / Streaming
"Where Voids Gather" parla di come la società moderna ha reso le persone insensibili e consumate dall'apatia, con le generazioni più giovani che crescono con un senso di impotenza verso il futuro. La canzone è una richiesta di aiuto da parte della natura stessa affinché l'umanità si fermi, nella speranza che si possa iniziare a lavorare insieme per evitare il prevedibile collasso. Con questo video abbiamo voluto rappresentare metaforicamente come ci si sente a preoccuparsi della distruzione del nostro pianeta nella società odierna, un problema che sembra non meritare mai la dovuta attenzione".
"Tragedy" dei Release The Blackness è un album imponente, pieno di riff veloci e tecnici avvolti da layers di armonie, atmosfere e orchestrazioni. La tracklist rende il disco un viaggio attraverso la sofferenza, utilizzando temi musicali ricorrenti per ricreare i cicli continui e sempre diversi di qui si parla nelle lyrics. Le influenze più evidenti provengono da bands come Gojira, Beyond Creation, Fit For an Autopsy, Rivers of Nihil, Opeth e molte altre, inclusa la musica Classica e la musica tradizionale orientale.
"Tragedy" tracklist :
1. Trenodia
2. Ancestral Inheritance
3. Where Voids Gather
4. As Cold Snow And Flesh
5. Blank Sun
6. Enlightened By Emptiness
7. E mi Sovvien L'Eterno
8. Samsara
9. The Flower On The Precipice
10. The Bloom Of Solitude
"Tragedy" è stato registrato da Rocco Minichiello e Aldo Colleoni ai Blackness Sound Studio di Grottaminarda (AV), mentre mixing e mastering sono stati curati da Seb Di Martino ai SDM Recording Studio di Gragnano (NA).
Cover Artwork di Alfredo "Mojo" Raimondi.
Release The Blackness are :
Rocco Minichiello : Vocals & Guitars
Adelchi Romano : Bass
Cristian Lomazzo : Guitars
Fabio Parisi : Drums
Out now via Cult Of Parthenope.
Inserita da:
Jerico
il 23.12.2020 - Letture:
603
Articoli Correlati
Interviste
Spiacenti!

Non sono disponibili Interviste correlate.
Live Reports
Spiacenti!

Non sono disponibili Live Reports correlati.
Concerti
Spiacenti!

Non sono disponibili concerti correlati.
Altre News di MetalWave
Notizia Precedente
Notizia Successiva