RELEASE THE BLACKNESS: cover artwork & tracklist del nuovo album ''Tragedy''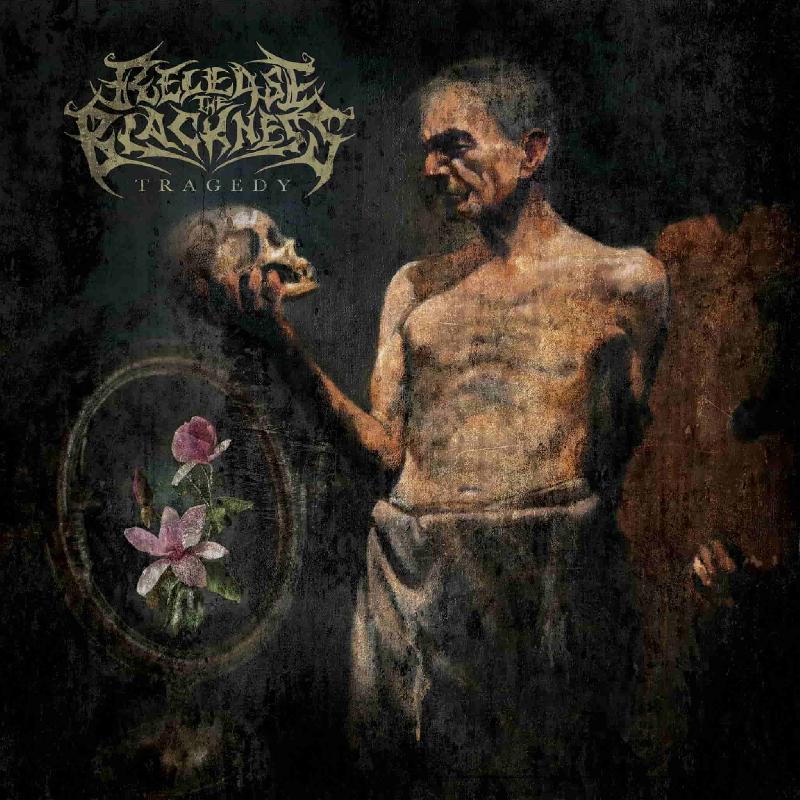 I progressive death metallers Release The Blackness rivelano cover artwork e tracklist del loro nuovo album "Tragedy", in uscita il 6 Dicembre 2020 per Cult Of Parthenope label.
Rocco Minichiello ha commentato :
"Il tema principale di Tragedy è la varietà di modi in cui gli uomini percepiscono e affrontano eventi tragici nel corso della propria vita. Quando ci troviamo in un periodo buio siamo costretti in un ciclo di sofferenza che può intrappolarci per sempre o può renderci persone migliori. Alcuni possono negare gli eventi abbandonandosi a ricordi ed illusioni, altri possono venire ingoiati dall'apatia rinnegando ogni sentimento, ma alla fine queste sono fasi che dobbiamo attraversare prima di poter rompere il ciclo. I brani presenti nell'album si soffermano su varie possibili reazioni ad eventi tragici combinate ad esperienze personali, creando così delle storie intime e dirette."
Cult Of Parthenope ha commentato :
"Tragedy è un album imponente, pieno di riff veloci e tecnici avvolti da layers di armonie, atmosfere e orchestrazioni. La tracklist rende il disco un viaggio attraverso la sofferenza, utilizzando temi musicali ricorrenti per ricreare i cicli continui e sempre diversi di qui si parla nelle lyrics. Le influenze più evidenti provengono da bands come Gojira, Beyond Creation, Fit For an Autopsy, Rivers of Nihil, Opeth e molte altre, inclusa la musica Classica e la musica tradizionale orientale. Non vediamo l'ora di pubblicare questo fantastico disco, continuate a seguirci per ulteriori aggiornamenti nelle prossime settimane !"
"Tragedy" tracklist :
1. Trenodia
2. Ancestral Inheritance
3. Where Voids Gather
4. As Cold Snow And Flesh
5. Blank Sun
6. Enlightened By Emptiness
7. E mi Sovvien L'Eterno
8. Samsara
9. The Flower On The Precipice
10. The Bloom Of Solitude
"Tragedy" è stato registrato da Rocco Minichiello e Aldo Colleoni ai Blackness Sound Studio di Grottaminarda (AV), mentre mixing e mastering sono stati curati da Seb Di Martino ai SDM Recording Studio di Gragnano (NA).
Cover Artwork di Alfredo "Mojo" Raimondi.
I Release The Blackness sono :
Rocco Minichiello : Vocals & Guitars
Adelchi Romano : Bass
Cristian Lomazzo : Guitars
Fabio Parisi : Drums
In uscita via Cult Of Parthenope il 6 Dicembre 2020.
Inserita da:
Jerico
il 14.10.2020 - Letture:
977
Articoli Correlati
Interviste
Spiacenti!

Non sono disponibili Interviste correlate.
Live Reports
Spiacenti!

Non sono disponibili Live Reports correlati.
Concerti
Spiacenti!

Non sono disponibili concerti correlati.
Altre News di MetalWave