RELEASE THE BLACKNESS: il video di ''Ancestral Inheritance''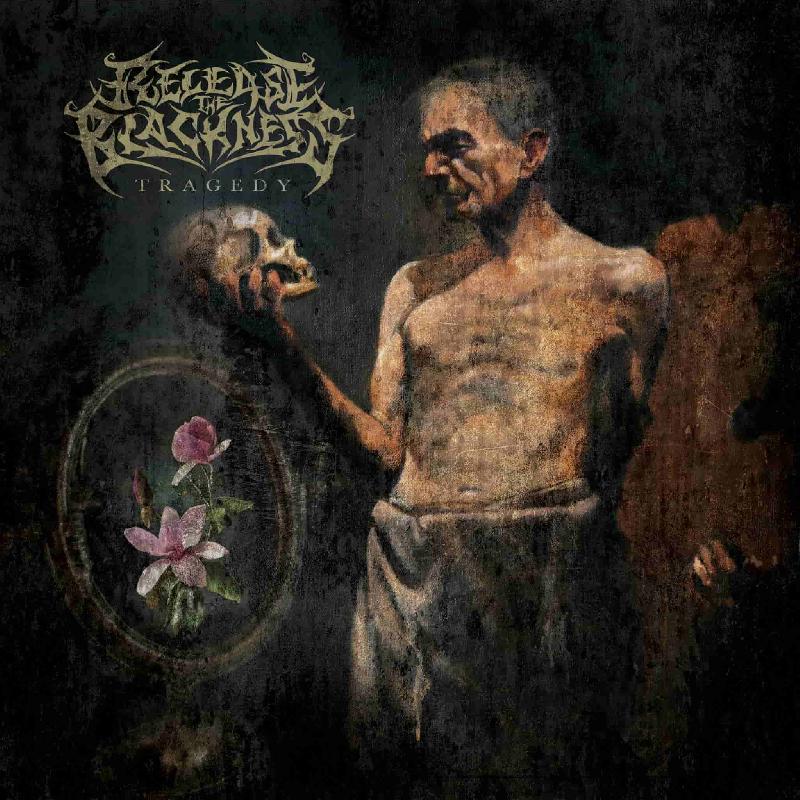 I Progressive death metallers Release The Blackness rivelano il lyric video di "Ancestral Inheritance", dal prossimo debut album "Tragedy", in uscita il 6 Dicembre 2020 per Cult Of Parthenope label.
Guarda il video di "Ancestral Inheritance" :
https://bit.ly/3kYVSi2
"Tragedy" è ora disponibile
in PRE-ORDER via
Cult Of Parthenope :
https://bit.ly/3mRovhw
Release The Blackness :
https://bit.ly/3530dev
formati disponibili :
- Jewel Case CD Edition w/8 pages booklet
- Digital Download / Streaming
"Tragedy" dei Release The Blackness è un album imponente, pieno di riff veloci e tecnici avvolti da layers di armonie, atmosfere e orchestrazioni. La tracklist rende il disco un viaggio attraverso la sofferenza, utilizzando temi musicali ricorrenti per ricreare i cicli continui e sempre diversi di qui si parla nelle lyrics. Le influenze più evidenti provengono da bands come Gojira, Beyond Creation, Fit For an Autopsy, Rivers of Nihil, Opeth e molte altre, inclusa la musica Classica e la musica tradizionale orientale.
Il tema principale di "Tragedy" è la varietà di modi in cui gli uomini percepiscono e affrontano eventi tragici nel corso della propria vita. Quando ci troviamo in un periodo buio siamo costretti in un ciclo di sofferenza che può intrappolarci per sempre o può renderci persone migliori. Alcuni possono negare gli eventi abbandonandosi a ricordi ed illusioni, altri possono venire ingoiati dall'apatia rinnegando ogni sentimento, ma alla fine queste sono fasi che dobbiamo attraversare prima di poter rompere il ciclo. I brani presenti nell'album si soffermano su varie possibili reazioni ad eventi tragici combinate ad esperienze personali, creando così delle storie intime e dirette.
"Tragedy" tracklist :
1. Trenodia
2. Ancestral Inheritance
3. Where Voids Gather
4. As Cold Snow And Flesh
5. Blank Sun
6. Enlightened By Emptiness
7. E mi Sovvien L'Eterno
8. Samsara
9. The Flower On The Precipice
10. The Bloom Of Solitude
"Tragedy" è stato registrato da Rocco Minichiello e Aldo Colleoni ai Blackness Sound Studio di Grottaminarda (AV), mentre mixing e mastering sono stati curati da Seb Di Martino ai SDM Recording Studio di Gragnano (NA).
Cover Artwork di Alfredo "Mojo" Raimondi.
Release The Blackness are :
Rocco Minichiello : Vocals & Guitars
Adelchi Romano : Bass
Cristian Lomazzo : Guitars
Fabio Parisi : Drums
In uscita per Cult Of Parthenope il 6 Dicembre 2020.
Inserita da:
Jerico
il 06.11.2020 - Letture:
887
Articoli Correlati
Interviste
Spiacenti!

Non sono disponibili Interviste correlate.
Live Reports
Spiacenti!

Non sono disponibili Live Reports correlati.
Concerti
Spiacenti!

Non sono disponibili concerti correlati.
Altre News di MetalWave
Notizia Precedente
Notizia Successiva