BLUT: visualize video e dettagli sul libro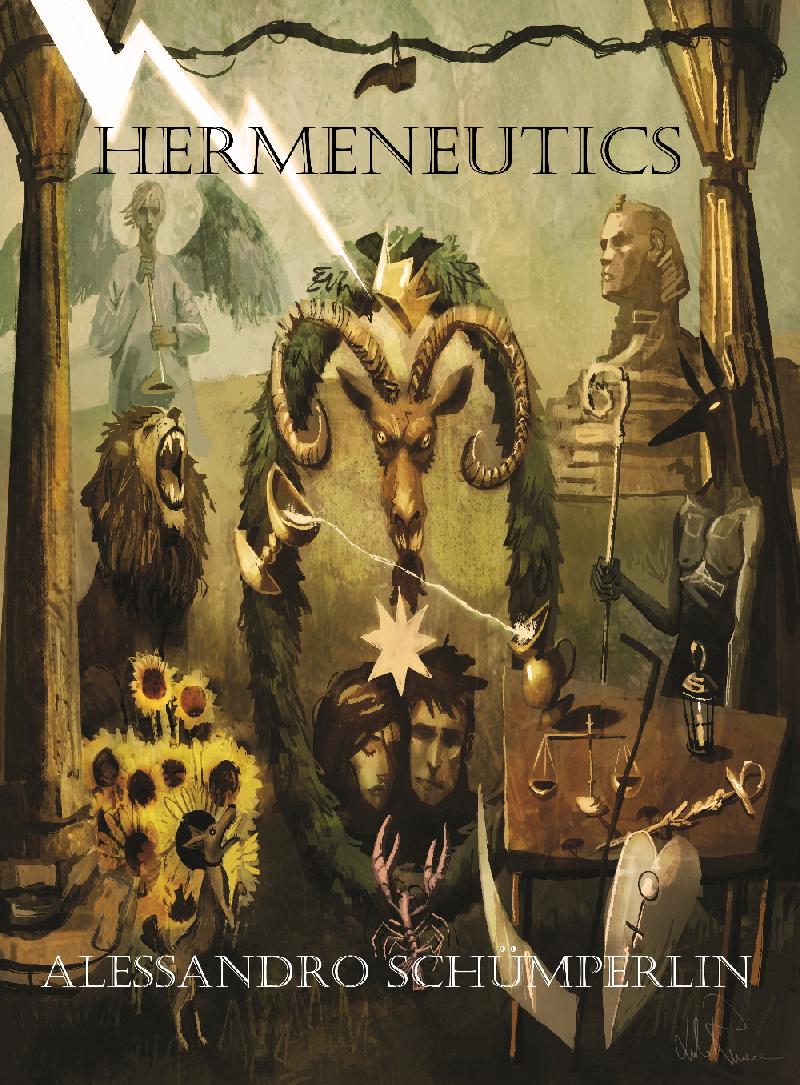 Esce oggi il visualize video del brano "The Magician" estratto dal nuovo album dei BLUT "Hermeneutics".
Guarda qui il video
https://youtu.be/JPpN3ILwn1A
L'album verrà anticipato dall'uscita del libro omonimo scritto da Alessandro Schümperlin, cantante e compositore della band, e che è disponibile da oggi per le prenotazioni su Amazon a questa pagina
il libro è ambientato nella Torino di un'Italia appena unificata, Blut, un improbabile club composto da cinque membri dalle peculiari caratteristiche - un dottore dedito a esperimenti estremi, uno scienziato pazzo, un avventuriero, un uomo dal passato oscuro e un'affascinante giovane donna - si ritrova coinvolto in un intricato mistero intriso di poteri occulti, esoterismo, assassini e magia. Un'avventura in puro stile steampunk, guidata dal fil rouge dei tarocchi, veri protagonisti del romanzo, reali motori dell'azione e al contempo protagonisti attivi e presenti.
Viene svelata oggi anche la tracklist dell'album:
HERMENEUTICS TRACKLIST
01 -0 The Fool
02- 1 The Magician
03- 2 The High Priestess
04- 3 The Empress
05- 4 The Emperor
06- 5 The Hierophant
07- 6 The Lovers
08- 7 The Chariot
09- 8 The Strength
10- 9 The Hermit
11- 10 The Wheel of Fortune
12- 11 The Justice
13- 12 The Hanged Man
14- 13 XIII
15- 14 The Temperance
16- 15 The Devil
17- 16 The Tower
18- 17 The Star
19- 18 The Moon
20- 19 The Sun
21- 20 The Judgement
22- 21 The World
facebook:
https://www.facebook.com/Blutband/
website:
https://blutband.com/
reverbnation:
https://www.reverbnation.com/blut7
instagram:
https://www.instagram.com/blut_band/
Soundcloud:
https://soundcloud.com/user-692703733/sets/inside-my-mind-part-ii-singles
Spotify:
https://open.spotify.com/artist/6KRwjgr5PUJxAbCJ7lCAhg
youtube:
https://www.youtube.com/channel/UCGuOtWI69K-ixCW4RdgC__w
Bandcamp:
https://blutmusic.bandcamp.com
Inserita da:
Jerico
il 02.03.2020 - Letture:
674
Articoli Correlati
Interviste
Spiacenti!

Non sono disponibili Interviste correlate.
Live Reports
Spiacenti!

Non sono disponibili Live Reports correlati.
Concerti
Spiacenti!

Non sono disponibili concerti correlati.
Altre News di MetalWave
Notizia Precedente
Notizia Successiva