THE SCARS IN PNEUMA: lanciano lo streaming integrale del nuovo album ''The Path of Seven Sorrows''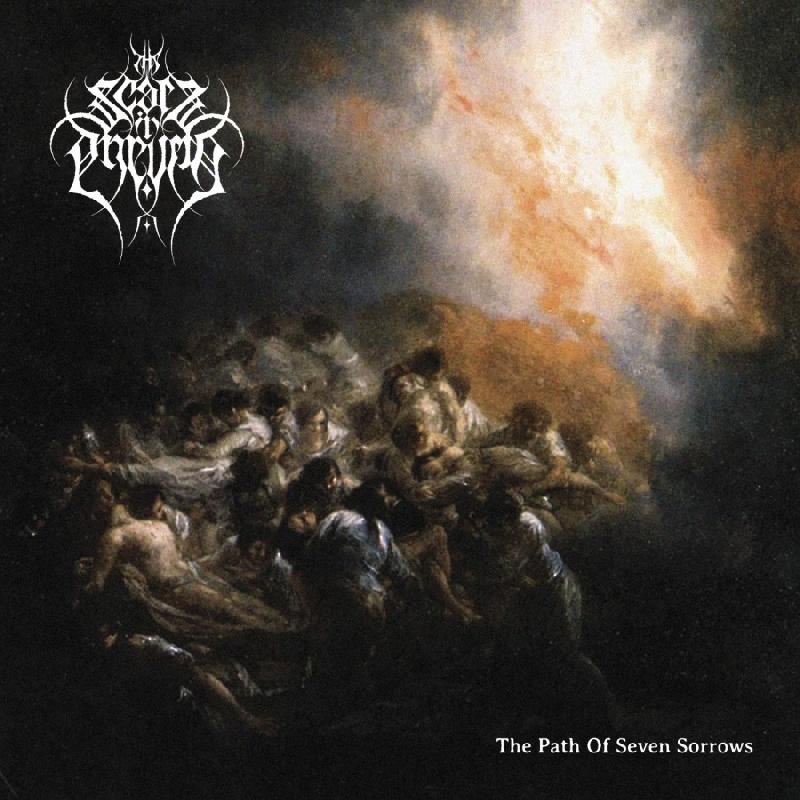 I black metaller italiani THE SCARS IN PNEUMA pubblicheranno il debut album "The Path Of Seven Sorrows" il prossimo 8 febbraio su Promethean Fire / Kolony Records.
Oggi la band lancia in anteprima lo streaming integrale del disco in collaborazione con i seguenti media partner:
Deaf Forever (DE)
Power of Metal (DK)
Friedhof (ES)
Kaoos Zine (FI)
Thrashocore (FR)
Rocking (GR)
Kronos Mortus (HU)
Metalitalia (IT)
Kvlt (PL)
Ultraje (PT)
Demon Reports (RS)
Indy Metal Vault (US)
I THE SCARS IN PNEUMA ("πνεύμα", un termine che in greco antico significa "respiro", "aria", "soffio vitale") hanno registrato "The Path Of Seven Sorrows" negli Elfo Studio di Tavernago (PC); il mixaggio e il mastering hanno avuto luogo presso i Goblin Studio di Piacenza, sotto la supervisione di Daniele Mandelli.
La copertina è il celebre dipinto "Il Fuoco di Notte" di Francisco Goya (1794).
"The Path Of Seven Sorrows" tracklist:
01. Devotion
02. Souls Are Burning
03. Spark To Fire To Sun
04. All The Secrets That We Keep
05. Dark Horizons Ahead
06. The Glorious Empire Of Sand
07. Constellations
I THE SCARS IN PNEUMA hanno inizialmente preso vita come progetto solista di Lorenzo Marchello (voce / chitarre / basso) all'inizio del 2017, per poi diventare una band a tutti gli effetti quando Francesco Lupi (chitarre) e Daniele Valseriati (batteria) hanno offerto il proprio contributo nel corso del medesimo anno.
Musicalmente i THE SCARS IN PNEUMA propongono una propria visione del black metal, a volte definibile come un mix di black metal, death metal e spunti doom, spesso dominata da un melodico lavoro di chitarra e da un velo di epicità. Fra le principali influenze e punti di riferimento sono citabili Dissection, Mgła, Be'lakor, Rotting Christ, Forgotten Tomb, Blut Aus Nord, Emperor.
A livello lirico, i THE SCARS IN PNEUMA trattano tematiche come il confronto con i propri demoni interiori, i rimpianti della vita, lo scorrere del tempo, la perdita dei propri cari.
THE SCARS IN PNEUMA:
Lorenzo Marchello - Vocals, Guitars, Bass
Francesco Lupi - Guitars
Daniele Valseriati - Drums
facebook.com/thescarsinpneuma/
facebook.com/prometheanfirerecords
facebook.com/kolonyrecords/
kolonyrecords.com
kolonyrecords.bandcamp.com
Inserita da:
Jerico
il 05.02.2019 - Letture:
1103
Articoli Correlati
Interviste
Spiacenti!

Non sono disponibili Interviste correlate.
Live Reports
Spiacenti!

Non sono disponibili Live Reports correlati.
Concerti
Spiacenti!

Non sono disponibili concerti correlati.
Altre News di MetalWave
Notizia Precedente
Notizia Successiva