ATHROX: disponibile il video-clip di "Warstorm"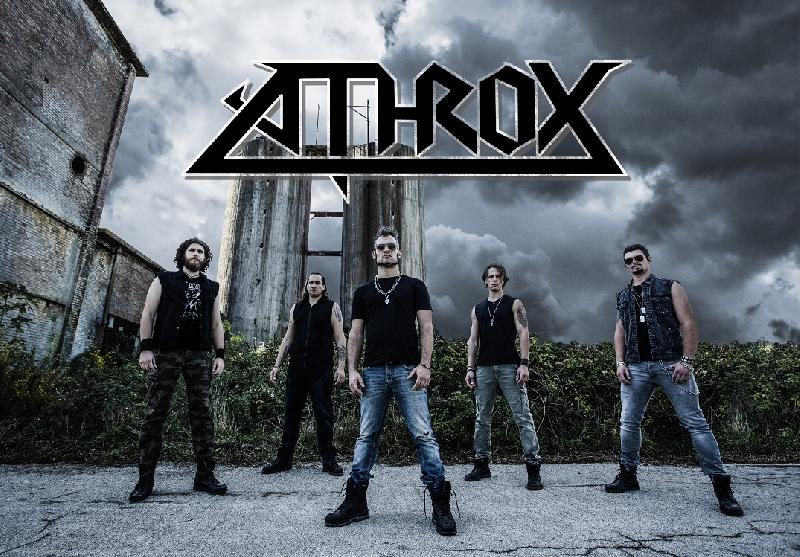 È disponibile a questo indirizzo (
http://www.youtube.com/watch?v=vcMF_Vq9370
) il video clip del brano "Warstorm", singolo estratto da "Are You Alive?", l'ultimo album degli ATHROX uscito la scorsa estate per Red Cat Records.
Diretto da Giacomo Castellano, con l'apporto Simone Salvatore alla macchina da presa, il video è stato realizzato in varie location tra Grosseto e Monte Argentario con l'utilizzo di spettacolari effetti speciali curati dallo stesso Castellano e ben 30 attori coinvolti nelle scene.
Gli Athrox sono stati confermati come opening-act alle date Italiane del tour celebrativo di ROSS THE BOSS per i suoi 35 anni di carriera.
Di seguito i dettagli:
Venerdì 24 Marzo
ROSS THE BOSS, ANCILLOTTI, ATHROX @Colony Club - Brescia
Sabato 25 Marzo
ROSS THE BOSS, ROSAE CRUCIS, ATHROX @Jailbreak - Roma
Domenica 26 Marzo
ROSS THE BOSS, ETRUSGRAVE, ATHROX @Exenzia Club - Prato
Nel frattempo il lavoro non si ferma, stanno per essere difatti svelati i nuovi progetti per il futuro del combo toscano. A breve maggiori informazioni.
Per info riguardo la nuova release, ordinare i cd o il merchandise ufficiale, mp3, live dates, news e tutto quanto riguarda i ATHROX è possibile visitare gli spazi web ufficiali:
ATHROX Official Web Site:
http://www.athroxofficial.com
AHTROX Official Fb Page:
http://www.facebook.com/athroxofficial
Inserita da:
Jerico
il 04.03.2017 - Letture:
1243
Articoli Correlati
Interviste
Spiacenti!

Non sono disponibili Interviste correlate.
Live Reports
Spiacenti!

Non sono disponibili Live Reports correlati.
Concerti
Spiacenti!

Non sono disponibili concerti correlati.
Altre News di MetalWave