NOFUCK: artwork e traklist di "Walls of Flesh"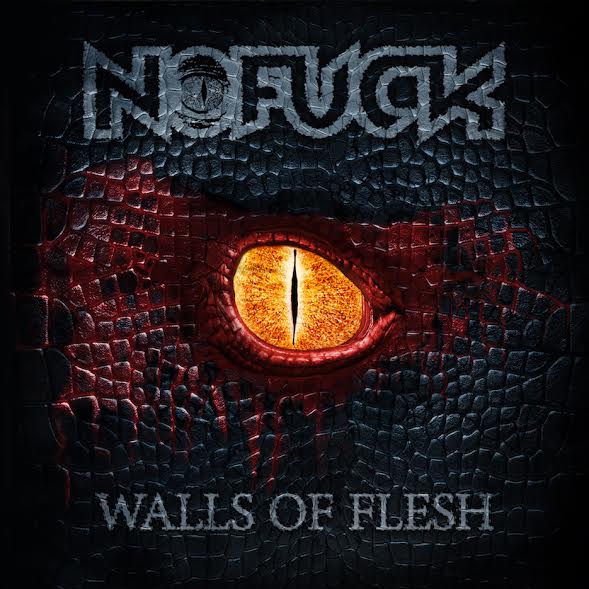 La Thrash/Death band romana Nofuck ha siglato un accordo con la Murdher Records per la produzione e distribuzione del secondo album, "Walls of Flesh", la cui release date verrà annunciata tra pochi giorni. Il pre-order dell'album partirà il 27 febbraio sia tramite l'etichette che la band.
Mixato e masterizzato ai celeberrimi 16th Cellar Studio di Roma da Stefano Morabito (Fleshgod Apocalypse, Hour of Penance, Hideous Divinity, Scuorn), "Walls of Flesh" segue di 10 anni il predecessore "Existenzminimum" e segna un netto cambio di stile per la band romana, che del Thrash novantiano del debut album ha lasciato solo un'ombra di quel sound, improntato ora tra il Thrash/Death à la Vader-Carnal Forge ed il Melodic Death degli At the Gates.
I Nofuck hanno già pubblicato attraverso il loro canale YouTube una preview col pezzo "Walls of Flesh" (
https://youtu.be/ZtvXkLE7wEo
).
Infine, ecco la tracklist e l'artwork (a cura di Roberto Incelli) di "Walls of Flesh"
1. Walls of Flesh
2. Empire
3. Panther
4. 99
5. Soul to Forge
6. Psychopig
7. Disseminate
8. Zombie Love
9. Time to Close
10. Hot Hell California
MurdHer Records:
Official Site:
http://murdherrecords.wix.com/murdherrecords
Facebbok Page:
https://www.facebook.com/MurdHerRecords
Nofuck:
Official Site:
http://www.nofuck.it
Facebook Page:
https://www.facebook.com/Nofuck-41667384567
Instagram Profile:
https://www.instagram.com/nofuck.official
YouTube Channel:
https://www.youtube.com/user/NOFUCKthrash
Inserita da:
Jerico
il 11.02.2017 - Letture:
91
Articoli Correlati
Interviste
Live Reports
Spiacenti!

Non sono disponibili Live Reports correlati.
Concerti
03 Giu. 2017

Buffalo Grillz + Nofuck @ "@ Sound Music Club", Frattamaggiore (NA)
Altre News di MetalWave
Notizia Precedente
Notizia Successiva