Aeternal Seprium «Against Oblivion's Shade» (2011)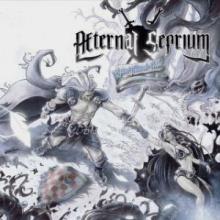 Autore:
Dust

»
Recensione Pubblicata il:
--
Visualizzazioni:
1815
Band:
Aeternal Seprium





Titolo:
Against Oblivion's Shade
Nazione:
Italia
Formazione:
Filace Leonardo "UNTO" - Guitar
Colombo Adriano - Guitar
Talarico Santino - Bass Guitar
Tommasini Matteo - Drums
Silvestrini Stefano - Voice
Genere:
Durata:
1h 3' 33"
Formato:
CD
Data di Uscita:
2011
Etichetta:
Distribuzione:
---
Agenzia di Promozione:
---
Recensione
E' sempre un grande piacere ascoltare nuovi lavori di band che ho già recensito con molto interesse in passato; soprattutto nel caso in cui la band in questione, gli AEternal Seprium, torna di gran carriera con un album come questo ''Against Oblivion's Shade'', sotto etichetta Nadir Music che di certo non ha bisogno di ulteriori presentazioni.
E' molto bello notare come la band sia notevolmente migliorata rispetto al disco precedentemente recensito, pur essendo una Demo, le idee erano gia ben fissate e con pochissimi accorgimenti da osservare in fase di recording definitiva e produzione, potevamo già aspettarci un lavoro di ottima qualità. Cosi è stato, alcune linee prima troppo piatte in vari pezzi, trovano molto piu respiro e le tracce risultano estremamente scorrevoli: il lavoro di mixing affidato a Tommy Talamanca dei Nadir Studio si fa sentire, tirando fuori il meglio da ogni strumento e da ogni nota suonata, valorizzando sempre i passaggi più importanti di chitarra e basso.
Ovviamente, i complimenti vanno soprattutto alla band visto che questo lavoro, ora che ha un sound degno di nota, acquista tutto un altro tono e possiamo apprezzare al meglio quello che è il tema principale del disco, cioè la storia italiana passata e in alcuni brani anche attuale, narrando storie sconosciute ai più, di eroi vissuti nell'ombra e di popoli antichi estinti ma che con le loro azioni hanno lasciato un segno indelebile nella storia del territorio italiano.
Queste tematiche si sposano perfettamente con il Power/Heavy metal proposto, anche se ricco di molte altre influenze, donando una notevole originalità al lavoro visto che per fortuna, si evita di parlare di draghi, elfi, fate e di altri elementi fantasy che sinceramente hanno saturato per troppo tempo la scena. Ho sempre apprezzato questo orgoglio così radicato nella band e si sente che con queste tematiche, i ragazzi tirano fuori veramente il meglio delle loro capacità.
L'unica nota leggermente dolente è da ricercare nei passaggi in cui il gruppo si uniforma di più agli standard del genere: basta pensare ad alcuni acuti nei vari brani che risultano forse un po' fuori dalle corde di Stefano, voce della band, forzando il risultato finale; stessa cosa per alcuni passaggi di doppio pedale a tappeto che potevano essere studiati con più originalità, ma che in ogni modo sembrano funzionare sui brani.
Rimango ancora dell'idea che qualche tastiera di riempimento in alcuni punti avrebbe aggiunto coesione tra le linee, ma come ho già detto, questo lavoro ha sicuramente molto da offrire agli appassionati del genere , quindi è da promuovere completamente con un buonissimo voto.
Track by Track
The Man Among Two Worlds

70

Vainglory

75

Sailing like the Gods of the Sea

70

Soliloquy of the Sentenced

75

In Sign of Brenno

75

Victimula's Stone

60

Solstice of Burning Souls

75

L'Eresiarca

75

The Oak and the Cross

75

Under Flag of Seprium

80
Giudizio Confezione
Qualità Audio:

70

Qualità Artwork:

75

Originalità:

75

Tecnica:

75
Recensione di
Dust

»
pubblicata il --. Articolo letto
1815
volte.
Articoli Correlati