Mindcrushers «Demo 2011» (2011)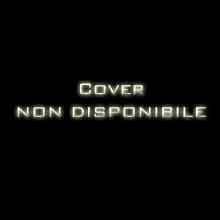 Autore:
carnival creation

»
Recensione Pubblicata il:
--
Visualizzazioni:
1026
Band:
Mindcrushers




Titolo:
Demo 2011
Nazione:
Italia
Formazione:
Diego :: Vocals
Checco :: Guitar
Shynath :: Guitar
Demetrio :: Bass
Pat :: Drums
Genere:
Durata:
23' 38"
Formato:
Mini-CD
Data di Uscita:
2011
Etichetta:
Distribuzione:
---
Agenzia di Promozione:
---
Recensione
I thrashers Mindcrushers vedono la luce quasi un anno fa per volontà di Checco e Shynath (rispettivamente cantante e chitarrista) e, dopo aver completato la line-up che tra l'altro vede dietro le pelli la stessa poderosa botta ritmica di Pat dei Forgotten Spirits (recensiti lo scorso anno in questa webzine), i nostri si sono chiusi in studio lo scorso Settembre per registrare il materiale che sarebbe andato a formare la loro prima demo, intitolata semplicemente "Demo 2011", un titolo che richiama tutta la genuinità che il loro stesso genere musicale incarna.
E, come per i Forgotten Spirits, ho trovato convinzione quasi subito, soprattutto per la qualità con cui la demo è stata prodotta, certamente non ai livelli di un full-lenght mi sta bene, ma per essere un mini disco direi che dietro c'è stato un ottimo lavoro al mixer e anche in fase di arrangiamento dei pezzi che posseggono strutture semplici ma persuasive un po' ovunque.
La vecchia scuola del thrash metal qui trova la sua più completa attuazione portandoci direttamente il sound di vent'anni (e più) fa, costituito da riff veloci e gradevoli, drumming furioso che non lascia respirare nemmeno un momento e vocalismi quasi brutali che trascinano l'ascoltatore e non lo mollano fino al termine del platter.
Buona "Tragedy Of Happiness" e anche "Death Is a Atraight Procession", tracce che brillano di potenza ma anche di un thrash piuttosto classico, magari non eccessivamente originale, ma suonato con onestà e buona attitudine da vendere.
Con questi presupposti direi che il futuro sembra abbastanza roseo!
Track by Track
Slaves Of The White One

70

Death Is a Atraight Procession

70

Tragedy Of Happiness

75

The Ogre

60

Freedom

70
Giudizio Confezione
Qualità Audio:

70

Qualità Artwork:

55

Originalità:

60

Tecnica:

70
Recensione di
carnival creation

»
pubblicata il --. Articolo letto
1026
volte.
Articoli Correlati