Dark Lunacy «Weaver Of Forgotten» (2010)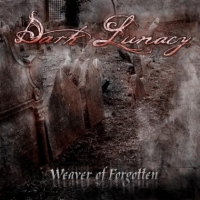 Autore:
carnival creation

»
Recensione Pubblicata il:
--
Visualizzazioni:
2537
Band:
Dark Lunacy




Titolo:
Weaver Of Forgotten
Nazione:
Italia
Formazione:
Mike Lunacy :: Vocals
Daniele Galassi :: Guitar
Claudio Cinquegrana :: Guitar
Andy Mancini :: Bass
Alessandro Bagnoni :: Drums
Guests:
Federica Terzi :: Flute And English Horn
Dimitar Phuskyn :: 1st Violin
Andrea Fellini :: 2nd Violin
Fabio Zaganella :: Viola
Aldo Galassi :: Cello
Genere:
Durata:
46' 0"
Formato:
CD
Data di Uscita:
2010
Etichetta:
Distribuzione:
---
Agenzia di Promozione:
---
Recensione
Un attesissimo ritorno quello degli storici Dark Lunacy, esenti da ogni qualsivoglia presentazione in quanto non ne hanno il benchè minimo bisogno.
Dal canto mio ho aspettato impazientemente di ascoltare cos'aveva in mente il talentuoso Mike Lunacy e cosa ci avrebbe proposto.
La risposta è tutta chiusa all'interno di "Weaver Of Forgotten", un disco che spiazza ma allo stesso tempo arricchisce; qualcosa è senza ombra di dubbio cambiata, evoluta nei Dark Lunacy, a cominciare con la line-up che vede tra le fila non più lo storico chitarrista Enomys e che invece vede l'ingresso di nuovi elementi tra cui chitarra e basso presi dagli italianissimi Infernal Poetry e basso dai Sadist.
Ecco i presupposti tecnici con cui si deve approcciare all'album il quale rappresenta essenzialmente un disco di transizione, un lavoro mastodontico caratterizzato da un mutamento di stile maggiormente intimo rispetto al passato.
I tempi in cui i nostri si accingevano in un Melodic Death più acceso e rabbioso sembrano apparentemente messi in pausa (non me la sento di dire che sono finiti perchè non sarebbe la verità) e sono emersi nuovi canoni estetici, più Doom, più intimi appunto, costituiti da canzoni non lentissime ma nemmeno "death style" come i precedenti dischi.
Ordunque i Dark Lunacy hanno scelto di non pigiare troppo sull'accelleratore e di proporre un concept tutt'altro che scarno nei contenuti.
La classe è sempre la stessa così come le atmosfere indirizzate sul quartetto d'archi (ormai è un marchio di fabbrica), su rarefazioni sonore, su momenti estremamente evocativi in cui i nostri amici di Parma danno ancora una volta il massimo per esprimersi.
"Weaver Of Forgotten" non è un disco da ascoltare tutto d'un fiato ma da assimilarsi pian piano, senza fretta, senza superficialità, rappresenta un'esperienza in cui è la malinconia a troneggiare sulla rabbia per una volta e personalmente è un album che ho molto apprezzato nonostante abbia avuto iniziali confusioni nell'approcciare con esso, del resto il sottoscritto veniva dal capolavoro "The Diarist" per cui mi sé servito tempo e pazienza per comprendere al meglio l'ultima fatica di questa band di professionisti.
Non abbiate timore e apprestatevi all'ascolto ma attenzione, prendete quest'esperienza come un momento di mutamento stilistico, ribadisco, e siate lungi dal ritenere i Dark Lunacy un gruppo finito perchè essi, a mio avviso, hanno appena iniziato a svoltare verso un'altra direzione non per questo meno affascinante.
Track by Track
Epitaph

80

Arcangel'sk

70

Curtains

80

Epiclesis

65

Masquerade

70

Afraid

80

Mood

60

Sybir

75

Snow

75

Forgotten

85

Weaver

65
Giudizio Confezione
Qualità Audio:

95

Qualità Artwork:

80

Originalità:

70

Tecnica:

95
Recensione di
carnival creation

»
pubblicata il --. Articolo letto
2537
volte.
Articoli Correlati