Any Face «Hallucination» (2002)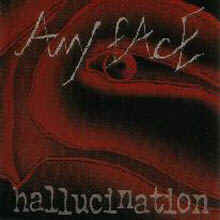 Autore:
Cynicalsphere

»
Recensione Pubblicata il:
--
Visualizzazioni:
3234
Band:
Any Face




Titolo:
Hallucination
Nazione:
Italia
Formazione:
Sara Usai - vocals, screams, growls, keyboards
Giorgio Bianchi - guitar
Davide Stura - bass, growls
Damiano Mazzoli - drums
Genere:
Durata:
15' 11"
Formato:
Data di Uscita:
2002
Etichetta:
Distribuzione:
---
Agenzia di Promozione:
---
Recensione
Secondo demo per i milanesi Any Face, quartetto dedito ad un metal influenzato per lo più da sonorità hard-core, con qualche richiamo al Nu-Metal di questi ultimi anni.
"Hallucination" risale al 2002, ma solo ora arriva in nostro possesso e ne sono successe di cose in casa Any Face nel frattempo: mentre scriviamo infatti, la band è al lavoro sulla nuova release di prossima uscita ed intanto un nuovo brano figura già sul secondo volume della raccolta di Radio Lupo Solitario. Non dimentichiamo poi i buoni successi ottenuti da parte dei nostri in sede live durante questo periodo, a cui purtroppo ha fatto seguito la dipartita dalla band del chitarrista Michele Molinari.
Tornando a parlare di "Hallucination", l'impressione che scaturisce dopo ripetuti ascolti di questo Ep/demo è quella che il disco in questione rappresenti un capitolo piuttosto importante della discografia del four-piece meneghino, nel quale, come spesso accade, si incontrano episodi sia positivi che negativi. Infatti se è vero che tra una traccia e l'altra si possono riscontrare diversi spunti di buona fattura, supportati da una struttura dei pezzi molto dinamica e veloce dal chiaro stampo "Nu", altrettanto non si può dire di certe scelte nei pezzi stessi. A volte sembra che gli Any Face vogliano fare il passo più lungo della gamba, idea questa derivante dalla sensazione che nel combo lombardo sia prevalsa più la voglia di strafare anziché l'inesperienza tipica delle band esordienti o una mancanza di idee nel collettivo. E spesso succede di trovarci di fronte a dei riff incastrati lì per caso, poco in amalgama con la struttura generale dei brani, in particolare alcuni fraseggi tastieristici non proprio eccellenti. Così come altre volte capita di imbattersi in alcune scelte vocali tutt'altro che sublimi, alle quali non bastano quei pochi momenti del disco in cui prevalgono le clean-vocals di Sara per risollevare le sorti di un cantato generale abbastanza mediocre. Certo, va apprezzata l'originalità della proposta, ma Otep Shamaya non nasce tutti i giorni e su quest'aspetto per gli Any Face c'è ancora molto da lavorare.
Tuttavia "Hallucination" non è un lavoro da buttare, perché comunque sia brani come "Piece Of Paper" sono da prendere per lo meno in considerazione. A nostro avviso gli Any Face possono rendere molto di più, perché i margini di miglioramento ci sono tutti e siamo sicuri che, se la prossima uscita sarà supportata da brani all'altezza della situazione, oltre che da una produzione migliore, potremo annoverare questa realtà tra le più coraggiose ed interessanti presenti in Italia. In conclusione, soltanto rimandati alla prossima, ma non definitivamente bocciati.
Track by Track
Fuck You

55

Piece Of Paper

60

Any Face

50

Nocturnal Hallucination

50
Giudizio Confezione
Qualità Audio:

50

Qualità Artwork:

55

Originalità:

55

Tecnica:

60
Recensione di
Cynicalsphere

»
pubblicata il --. Articolo letto
3234
volte.
Articoli Correlati